Making mums and memories
Floral design class invites ICAP students to create mums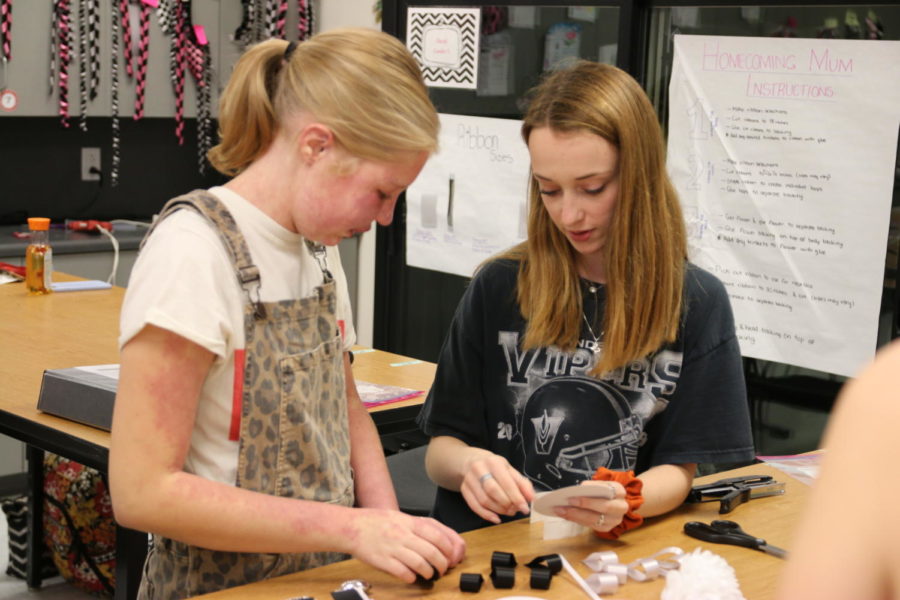 Students narrowed their brows in concentration. Glittery ribbon shimmered on the tabletops, woven between staplers and hot glue guns. They worked side by size, floral design students with students from ICAP.
The classes worked together last Thursday to make Homecoming mums. The floral design class decided to partner with ICAP students earlier this year.
"We were all excited about it," floral design student Emma Alvarez said. "It made me really happy to give them the chance to [make their own mums]. You can buy them, but I think it's more fun to make it personal by making it yourself."
The students were paired together, with the floral design students helping their partner attach their mum flower to the mum head and body. 
"My partner had such a positive outlook about arts and crafts," Alvarez said. "She was saying she loves to paint. She's never made a mum, so she thought it was really fun."
Tally Wong, a current student in ICAP, has made mums before at Westwood High School, but this was her first time making a mum at Vandegrift. Wong said she is proud of her mum, which she plans to wear Friday
"I like the mum," Wong said. "I decorated it with my partner. I had fun meeting the people in the floral classroom. They're nice."
Advanced Floral Design teacher Jacqueline Cole heard the idea at a teacher conference and thought it would be the perfect thing to do during one of the class' most loved activities.
"The mums came out really well," Cole said. "My advanced floral students really enjoyed working with and teaching them. It's a way for my students to reflect on what they know."
ICAP teacher Andrea Johns, who helped coordinate the project, asked that students find ways to involve themselves with the special needs community.
"I feel strongly that both sides involved can learn from and be affected by this kind of inclusion," Johns said. "I think it is a great opportunity for the general population to get to know people with special needs."
For Alvarez, the experience was different than she imagined. She said being able to communicate with different types of people made the experience a positive one.
"Having a fun, creative project allows for everyone to express themselves," she said. "Everyone was excited to make their own mum. It was fun to see how everyone used different colors and ribbons."
About the Writer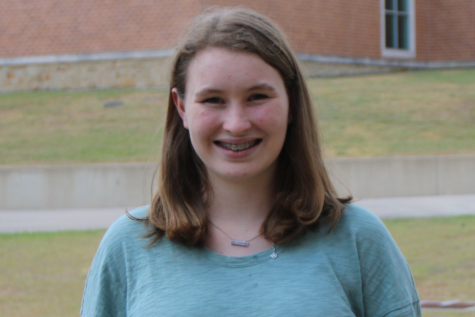 Natalie Brink, News Editor
Natalie Brink is a senior, and this is her third year on the Vandegrift Voice staff. In the spring, she competes in UIL journalism. When she has free time she reads as much as she can and walks her dog. She hopes to pursue a career in journalism after graduation.