Heartwarming, romance book recommendations
Now that it's February, aka the longest month of the year, you might just have the time to read a few good books. I've chosen some of my favorite, heartwarming picks to enjoy over Valentine's Day week, in particular.
While all of these picks surround themes of love, loyalty and affection, I have tried to include a variety of genres to suit different consumer interests. My hope is that you find the perfect match for you, or a great recommendation for another.
---
Jane Eyre (Charlotte Brontë)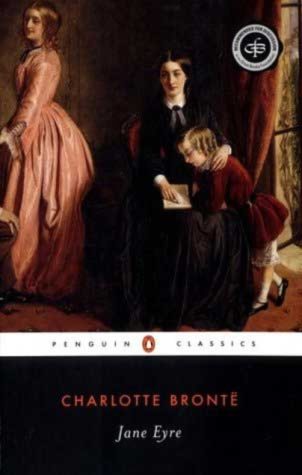 Published in 1847, Brontë's novel follows the story of orphan Jane Eyre during her childhood to young adulthood at Thornfield Hall, where she meets the notorious Mr. Rochester. When Eyre suspects Rochester is hiding something within the confines of Thornfield Hall, she questions his reputation and precious promises. Jane Eyre tells the story of a strong, humble young woman tested by love and loss. 
Brontë's gothic tale is phenomenal, but doesn't remain unproblematic. There is racist and sexist terminology and concepts present within the novel that are wrong and should not be ignored, along with troubling portrayals of mental illness.
Last Night at the Telegraph Club (Malinda Lo)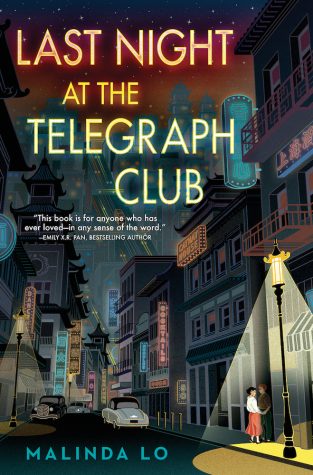 America in 1954 is not kind to many, but Last Night at the Telegraph Club highlights the individuals who dare to keep dreaming. Red Scare paranoia is rising and after protagonist Lily's father is accused of defending and hiding the identity of a communist, his citizenship papers are taken away. Even Chinese Americans like Lily are a risk, leaving her family in a standstill of fear. But when Lily befriends fellow classmate Kathleen 'Kath' Miller, a relationship is formed. Lily and Kath find a safe place in each other to confide over self-identity and dreams. 
Last Night at the Telegraph Club is a book about finding love and support during difficult times. Lo's intricate writing and complex plot enhance the story to a whole new level.
Last Night at the Telegraph Club: Book Review
Normal People (Sally Rooney)
Normal People is frustratingly complex. It challenges the loyal, secure and everlasting components of love often depicted in literature. And, it's a contemporary hit for a reason. 
Marianne has no friends, unlikable to fellow classmates. Connell, a rugby champion, is popular. But no one knows they see each other outside of school. Connell's mother is a housekeeper for Marianne's mother and until recently, they've exchanged only a handful of words to each other. Their relationship shifts throughout high school and college as they both explore themselves as well as what exactly they mean to each other.  
Rooney's story is a modern masterpiece, focusing on the legacy of what's left unsaid between two people.
The Love Hypothesis (Ali Hazelwood)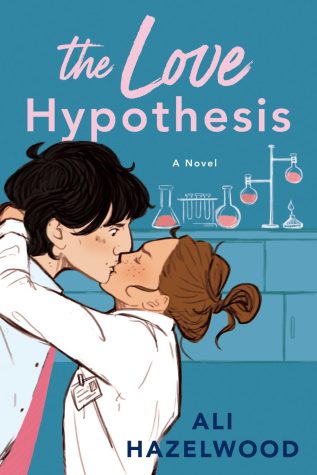 Third year PhD candidate Olive Smith doesn't believe in lasting love, but she must convince her friend Ahn that she does. So, she kisses the first guy she sees: young, hotshot professor, Adam Carlsen. They soon begin a fake relationship, both mutually benefiting from this for reasons explained in the novel.
They commit to not fall for each other and in private, keep things professional. But, how long will this really last as they learn more about each other. 
The Love Hypothesis is a splendidly fun read combining enemy to lover trope with fake dating.
Kulti (Mariana Zapata)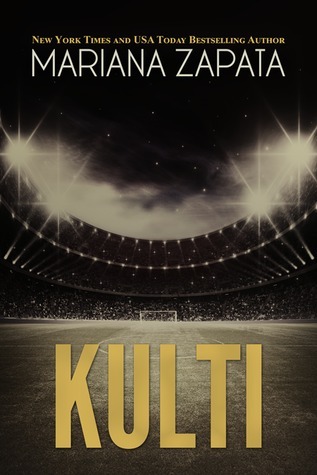 Author Mariana Zapata is infamous for her slow-burn romance's, often with athletically driven protagonists. Kulti is no exception. 
When 27-year-old professional soccer player Sal Casillas learns that her childhood crush will be her new coach, she flips out. But when she finally meets soccer star and coach Kulti, she wonders why she ever likes his negative attitude and stand-offish character. Until she learns there's more under his cold demeanor.
Like all of Zapata's novels, Kulti is extremely long (570 pages) and definitely a slow-burn romance. If you're into predominantly character driven storylines with tons of dialogue and discussion of feelings, this novel is for you. I read it one sitting on a 17 hour car drive, so it's definitely entertaining and easy to return to.
The Brown Sisters Trilogy (Talia Hibbert)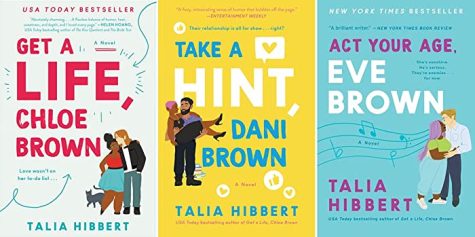 Author Talia Hibbert's contemporary romance trilogy is so much fun to read! Each story surrounds one of the sister's as they meet and fall in love with their new beau. They can be read as a standalone or in any order, though I'd always recommend starting with Get a Life, Chloe Brown to get a grip of Hibbert's writing style.
#1 Get a Life, Chloe Brown 
Chronically ill, Chloe Brown decides to make a bucket list of adventures she wants to have before she might not be able to. But, she needs someone to help her out. Neighbor Redford 'Red' Morgan rides a motorcycle, has tattoos and agrees to give her the time of her life. As they knock out things on her list like going camping, they begin to learn more about each other and feelings arise.
#2 Take a Hint, Dani Brown
Danika Brown is career driven, successful and a great sister. But, she's given up a little on her love life after a few broken hearts. She's determined not to fall in love by approaching relationships casually, but when she meets Zafir Ansari, this agenda takes a hit. Will Zafir's real her in with his hopelessly romantic heart?
#3 Act Your Age, Eve Brown
Eve Brown is not doing so hot. She's a bit chaotic and her life's not exactly going as planned. So when her parents tell her that she needs to "grow up" and become more independent, she takes a job as head chef of Jacob Wayne's bed and breakfast. Jacob is stern, collected and a no nonsense sorta guy, but when goofy, disjointed Eve is around, his cold exterior begins to diminish. 
Legends & Lattes (Travis Baldree)
Published in 2022, Legends & Lattes is the perfect fantasy, friendship novel. It's like a Hallmark movie in book format, except the writing is superb, the characters have depth and the storyline is compelling. Author Travis Baldree describes his novel as "high fantasy with low stakes," which is extremely accurate.
When Viv decides to put down her sword and open a cafe, she realizes changing her life plan might not be as easy as she thought. But, with the help of friends, she maintains hope for a new journey. Legends and Lattes is a story of friendship, trust and magic, with romance. 
If you want something simple and sweet, this is the perfect book for you.
The Raven Cycle (Maggie Stiefvater)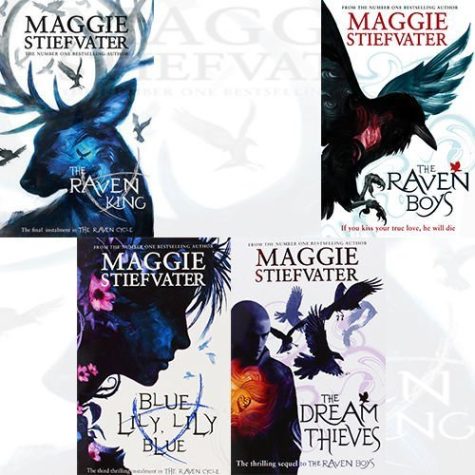 The Raven Cycle (4) is a young adult, contemporary fiction series with strong magic elements throughout. In this, there is also subtle romance that flourishes as the series progresses. This series is more character driven with multiple points of view, so readers get a good grasp of each character. In each other, the character's find family and profound friendship. 
Blue Sargent is not clairvoyant, unlike her mother. She seems to be the only "normal" one in her family, making her feel even more out of place. But, when she suddenly sees a boy emerge from the shadows and speak to her, she thinks she might just have a deeper connection to magic than she thought. Once Sargent learns that the boy from the shadows is a student named Gansey who attends the prestigious Aglionby Academy in her town, she is determined to learn more about him and his friends.
#1 The Raven Boys
#2 The Dream Thieves
#3 Blue Lily, Lily Blue
#4 The Raven King 
Throne of Glass (Sarah J. Maas)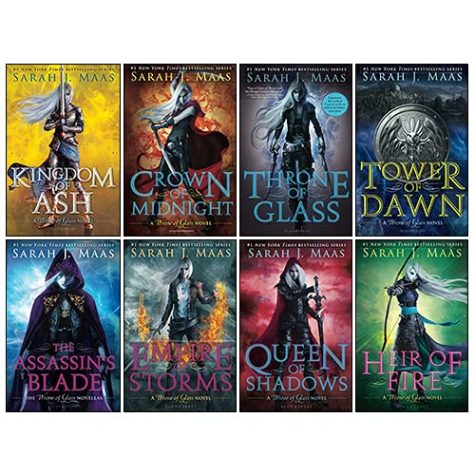 The Throne of Glass series (7) is a high fantasy, romance tale surrounding Celaena Sardothien, a renowned assassin. When she's summoned from a slave camp to the king's castle, she has the chance to win her freedom, only if she defeats 23 other killers. She befriends the Crown Prince, tempts the Captain of the Guard and fights to stay alive as more sinister threats emerge. 
Sardothien's story tremendously evolves as the story progresses, introducing tons of new characters, magic systems and world building. Have faith in Maas to give you so much more after the first book. Though Throne of Glass is certainly high fantasy, it has tons of romance in it as well, not just surrounding the protagonist but for secondary characters as well.
A Court of Thorns and Roses (Sarah J. Maas)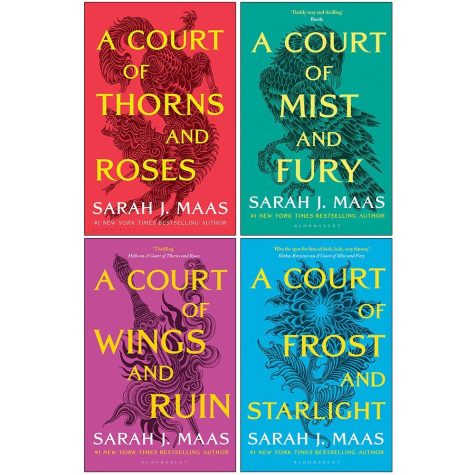 Like Throne of Glass, this trilogy is a fantasy, romance tale. In comparison, it's more character driven with less high fantasy elements, but entertaining all the same. 
"When nineteen-year-old huntress Feyre kills a wolf in the woods, a terrifying creature arrives to demand retribution. Dragged to a treacherous magical land she knows about only from legends, Feyre discovers that her captor is not truly a beast, but one of the lethal, immortal faeries who once ruled her world." – Goodreads 
Maas is a definite, second book oriented author. Her story thrives once that first once is over to a whole new level. This trilogy gives you plenty of character to gush over and a compelling story with high risks. The fanbase in itself represents how popular this series has become, especially with the tons of fan art available. It's fast paced, fun and lovely!
Circe (Madeline Miller)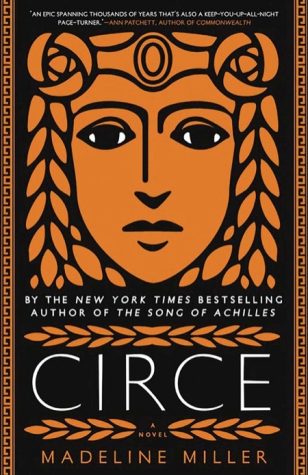 Circe follows the story of goddess and witch Circe present in Greek mythology. Author Madeline Miller's writing is phenomenal and the complicated persona of  Circe gets me hooked every time. With subtle romance elements, Circe predominantly surrounds themes of self love and identity. Circe soon finds what she loves most in her world and will do anything to protect it.