Lady Bird movie review
Lady Bird is a drama laced with comedic factors that's directed and written by Greta Gerwig. The film came out to theaters in 2017 and just recently was released on DVD. This wittiful film has many sensitive topics that are touched like parental abuse, relationship issues, and self-discovery. The cast includes Saoirse Ronan, Laurie Metcalf, and even Timothée Chalamet, who starred in the award-winning film, Call Me By Your Name. 
Throughout the film, we follow a 17-year-old girls coming of age story in the year 2002 as she deals with finding a college to attend, her first boyfriend, and her difficult, complicated relationship she shares with her mother. Christine "Lady Bird" MacPherson spends her last year in a catholic high school doing as many different things as possible, while also putting her pathological lying and poor economy to its best use.
The movie was originally created to address the topic of sensitive mother-daughter relationships. Lady Bird and her mom are always trekking across rough waters, experiencing both happy and unhappy moments together. We never really see the moms side of emotions until the very end of the film, but when we finally do, the floodgates for the audience are released. Being able to see the mother with her guards down and so valuable makes your heart break, especially if you are like me and can relate to topics like that.
Another incredible aspect of the film, besides it's themes, is it's script and comedy. Without a joke thrown in every now and then, I feel like the movie would have been way too heavy. The crying and laughter you experience while watching the film is balanced, creating a pleasant movie adventure. The witty lines are also easy for teens in the same situation to enjoy. This way, it brings an even bigger crowd to the theaters, with both a mix of adolescents and adults.
There's no wonder this film got 99% rotten tomatoes and a 7.5 on IMDb. It was nominated for four Golden Globes, best motion picture, best performance by an actress in a motion picture, best screenplay, and best performance by an actress in a supporting role in a motion picture, and won two of those nominations: best motion picture and best performance by an actress in a motion picture. Lady Bird was also nominated for five Oscar awards, but went home without any wins. In all, the film has taken home 102 award wins TOTAL, both in the U.S. and in Canada. 
Whether you are male, female, old or young (ages 16 and up, obviously, considering the rating), you will thoroughly enjoy watching Lady Bird. The movie was released on DVD March 6 and has been available for on demand rent since Feb 13. I 10/10 recommend picking up a copying or renting it for the weekend if you are ready to have your heart melted, broken, and then put together again. 
About the Writer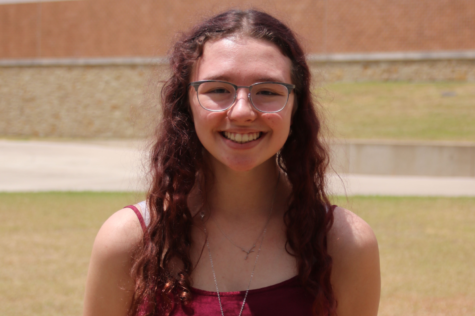 Claire Lawrence, Opinions Editor
Claire Lawrence is a senior and this is her third year on the newspaper staff. She wants to study journalism in college and eventually become the editor of a successful publication. She also enjoys theater and writing music.