Butter than the rest: Vandy's favorite popcorn flavor
The first commercial popcorn machine was invented by Charles Cretors in 1885. Nebraska produces around 250 million pounds of popcorn every year, the most in the country. Popcorn is one of the most popular movie snacks in the United States. Hence, we celebrate popcorn and its role in American society on the 19th of January (National Popcorn Day).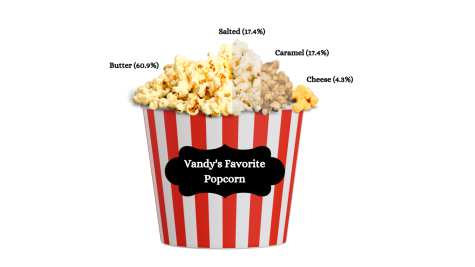 According to a poll of thirty students, Butter popcorn is the most popular in Vandegrift.