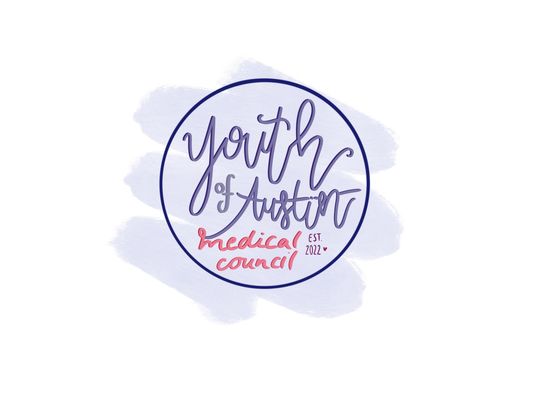 Juniors Alex Song and Sapna Bhatt discuss the Youth of Austin Medical Council they founded in order to advocate with a community for a diverse amount of health issues.
What do you do in the Youth of Austin Medical Council, and when and where are they held?
Song: "The Youth of Austin Medical Council is a collaborative organization between Vandegrift High School and Westwood High School that currently holds 26 General Members, four Chairs, and one Advisor. Our council consists of six different committees that connect with healthcare on a both local and national level which are: Environmental Quality, Disability Rights, Women's Health, Nutrition, Substance Abuse, and Mental Health. Every council member will be able to have the opportunity by being able to directly speak and meet with local and national nonprofit organizations, which already happened with more than 10 local organizations such as Wellaware, Knowability, Everybody Texas, and much more, that somehow focus on a specific goal or vision that correlates with one of the six committees we offer. Meeting-wise, we meet at the St. David's Medical Center's Medical Office Building on the last Sunday of every Month, where we plan, propose, and execute a variety of activities. We have plans to host a Mobile Clinic, partner with the Texas Farmers' Market, and meet with Senators and Representatives this upcoming summer."
Bhatt: "Both Alex and I are the founders and chairs of Youth of Austin Medical Council which means that we collaborate with our fellow chairs representing Westwood High School to create ample advocacy opportunities for our general members to participate in. We strive to provide exposure to real-world advocacy to encourage our fellow high school students to support the causes that they feel passionate towards, and by helping them develop the vital skill necessary to do so, we are able to ensure their success in the future."
Where did the inspiration for this club come from and how did you form it?
Song: "It's actually slightly funny how this organization came together in the first place. Sapna and I were actually briefly reviewing the AP World History Materials and Lectures online through a Zoom Call during Sophomore Year, right before the AP World History Exam. We somehow were mentally exhausted from reading so much material that we started to drift the review session to catching up. In the moment we started catching up, we realized we had so much in common, passion-wise, and I suddenly really proposed the idea of an health advocacy organization for Austin, Texas that primarily focused on a youth perspective, and that's pretty much how the idea was pushed and rolled. The process of forming the organization, itself, was pretty hard because we had no clue on how to start, where to meet, where to even get members across our local community. That's why I was able to directly connect the council to St. David's Medical Center, by contacting the Volunteer Coordinator, Chee Thao, to help represent and essentially help build this organization from the ground up. In the development process, we really focused on connecting it to all school districts, however we wanted to develop slowly by connecting with Westwood High School, where we met two other current officers through Sapna's connections. To get to the point, the organization really came together during the Summer of 2022, where me and Sapna had a lot of time to plan and successfully construct an organization that provided students a voice."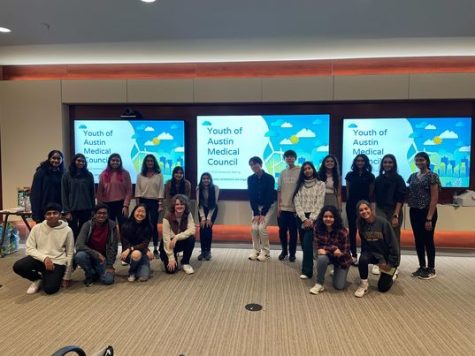 Why is this organization important to you?
Song: "This organization is important to me because I wanted to develop an opportunity alongside Sapna, to provide a group of individuals who share the same passion in understand and formulating solutions to different healthcare subjects and measures on a local, national, and international level, to be able to network and to understand what our current community, Austin, is doing to handle such prevalent issues amongst the globe that affects teenagers primarily. The council, itself, is an opportunity I hope people consider because it helped me understand and educate my knowledge of both personal growth and professional development by being able to meet with representatives from different nonprofit organizations and plan with them, furthering my engagement with my local community."
Bhatt: "This organization is important to me because it give me the opportunity to make a direct and positive impact on my community. With all the prevalent medical issues that we face here in the U.S, I often felt discouraged from wanting to partake in the medical field as a child. However, through the years, I've learned just how much of an impact that teenager such as I can make, and as a result, medical advocacy became my utmost passion. This organization allows me to work with other equally-driven student to increase the scope of our impact, and getting young students involved in medical issues is vital to ensure the improvement of our medical system."
What is your favorite part of being in the Youth of Austin Medical Council?
Song: "My favorite part of being in the Youth of Austin Medical Council has definitely been meeting a vast number of new people from a different school, Westwood High School. At our Introductory Session at the St. David's Medical Center's Medical Office Building (M.O.B.), I was introduced to a small circle of 20ish people, that might not be small, however it's been a refreshing experience being able to be in a new environment with brand new faces to interact and really get to know each and every single General Member at that time. It's honestly exciting to have the opportunity to talk about the same shared passion we all had in why the Youth of Austin Medical Council exists in the first place, and why the General Members joined too."
Bhatt: "My favorite part of being a part of YoAMC is the connections that I've formed with other people including high school general members, of course, but I've been able to collaborate with other advocacy organizations as well. Meeting with other people who are just as interested in the issues I am passionate about has been so encouraging and has continuously pushed me further and further into healthcare field as a future career."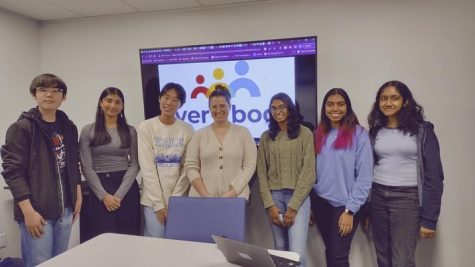 What are your goals for the Youth of Austin Medical Council?
Song: "My goals in the Youth of Austin Medical Council is to provide high school teenagers across the Austin-area to advocate for what's necessary and what they find profound and concerning in the healthcare industry. In society today we see that healthcare may start getting limited day by day, and we have seen that government action has come into play with that. Our main goal is to tackle and understand different healthcare circumstances or opportunities youth can start looking at and start initiating, as the future depends on youth. I hope to expand the council, as a whole, during the second batch of applications that have just been released to the public, because the more people that we collect and have, the more we can do. In addition, having Austin-based teens join the organization is a great thing to acknowledge, the council and its leaders and general members have been planning for many months to initiate different proposals we have yet to introduce to the public. Through meeting with a variety and diverse amount of companies and nonprofit organizations these past few months, we hope to introduce our own Mobile Clinic, attend the Texas Capital to propose and discuss certain house bills to representatives and representative assistants, and hopefully much more."
Bhatt: "My hopes for this organization is to get as many highschoolers involved in the medical advocacy field as possible. As teenagers are the next generation of future professionals, getting them exposed to the multi-faceted issues that require addressing is vital to ensure the improvement of these problems. We have already made numerous connections to organizations, such as EveryBody Texas, Wellaware, and more who have been generous enough to provide us with opportunities and getting high school student involved with these programs have been crucial to achieving this."