Student musicians perform at Relay for Life
Six student musicians performed at Relay for Life last Friday. Sophomores Claire Lawrence and Dakota Roth preformed solo sets while freshman Noah Levine, Luke Kemmerer, sophomore Mick Smith and junior Ben Brod performed as a band.
"Before [the performance] I was more nervous than I was excited," Lawrence said. "Once I got on stage and saw all of my friends standing in front of me, cheering me on, the nerves died away. It was the best feeling in the world."
This was Lawrence's first live performance. While she said she would play more school gigs, she hopes to play other, non school-related shows downtown.
"I've always felt like I've had this big connection with music since I was little," Lawrence said. "Music means a lot to me. It means a lot to be able to not only share your message, but also your talent with others. I hope in the future to play other gigs in Austin, not just school gigs, and get more material out there."
Relay for Life was also Roth's first live gig as well, though she said she doesn't foresee herself doing anymore gigs soon. She is currently working on her album that will be released some time in the next two years.
"Music is a way for me to express myself in a way I don't think I can any other way," Roth said. "For some people it's painting, but for me it is writing down my thoughts and putting them in this strange way that speaks to me and may speak to someone else."
The band, still unnamed, formed specifically to play at Relay for Life, but they are planning on staying together. The four-man band started to play at 8 p.m..
"I like playing with all the musicians in the band. All of them are really talented," Smith said. "They're really, really good at their instruments, so it's always fun."
Like the solo artists, this was the band's first live gig. Kemmerer said that he was surprised at the turnout because he has heard people saying that the performances would just be background music but people were actually in the crowd, listening. There has been some discussion within the band of trying to get more gigs.
"We were pretty nervous before we performed because we didn't know a lot of people would be there," Levine said. "Music has always had a certain way to speak to me other than just words, and I feel like I could convey that to the people at Relay for Life. That is why I wanted to perform."
Claire Lawrence's Setlist:
"The Show" by Lenka
"Ghost" by Halsey
"Mean" by Taylor Swift
"Girl Crush" by Little Big Town
"The One That Got Away" by Katy Perry
"Josy Lane" (original song)
"Stay Stay Stay" by Taylor Swift
Dakota Roth's Setlist:
"Rain" (original song)
"Stuck" (original song)
"Bring Us to Life" (original song)
"Green" by Cave Town
"Hey There Delilah" by Plain White Tees
"Caves" (original song)
Noah Levine, Ben Brod, Luke Kemmerer and Mick Smith's Setlist:
"Pride and Joy" by Stevie Ray Vaughan
"In Repair" by John Mayer
"One Headlight" by The Wallflowers
"Miss You" by The Rolling Stones
"Gravity" by John Mayer
About the Writers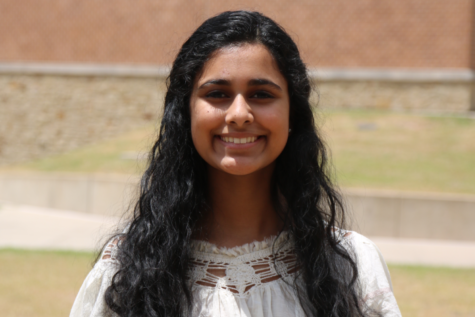 Harshita Avirneni, Spotlight Editor
Harshita Avirneni is a senior and this is her third year on the Vandegrift Voice staff. She joined newspaper because she wants to pursue a career in journalism. Harshita is also involved in UIL journalism, robotics and FCCLA.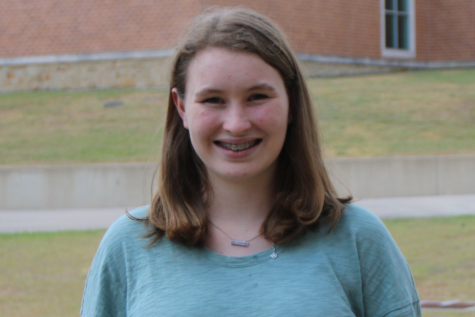 Natalie Brink, News Editor
Natalie Brink is a senior, and this is her third year on the Vandegrift Voice staff. In the spring, she competes in UIL journalism. When she has free time she reads as much as she can and walks her dog. She hopes to pursue a career in journalism after graduation.