11 Vipers commit to play sports in college
This morning, 11 student athletes signed to universities as diverse as Colorado State in Fort Collins, Colo. to Wingate University in N.C.
"I put in a lot of hard work and I'm really excited for what college is going to hold for me," lacrosse player Edward Tate, who signed for Lenoir Rhyne University in Hickory, North Carolina, said.
The numerous signers displayed a large amount of excitement to attend their colleges. Some picked their colleges based on their athletic program, while others had different criteria in mind. Volleyball captain Lexi Lopez, who will attend Texas A&M, partially based her choice on the school's atmosphere.
"I love the school spirit," Lopez said. "I definitely enjoy how everyone treats each other like family."
Most of the assorted athletes have played their sport of choice for years. It often occupies an important place in their lives.
"I've been swimming for almost 12 years now, and I just like the idea of the team coming together," swim team captain Jade Federlin, who is attending Colorado State University, said.
The students' coaches are naturally very proud of their success. Volleyball Coach Kelly McCarter is optimistic about Lopez's experiences at A&M.
"Knowing her, and knowing a little bit about A&M's traditions, she's going to fit in there really well," McCarter said.
However, the coaches will also greatly miss their student athletes. Head swim coach Kimberly Davies said the swim team will definitely lose a key member in Federlin.
"We are going to miss the talent and the leadership she brought to the team," Davies said.
Some of the student athletes hope to play professionally, while others are heading towards other career goals. Golf team captain Cooper Dossey plans to become a professional after attending Baylor University, but has a backup career in case of an unfortunate setback.
"That's my dream [playing professionally] but if that doesn't work out, I'd like to do accounting," Dossey said.
About the Writers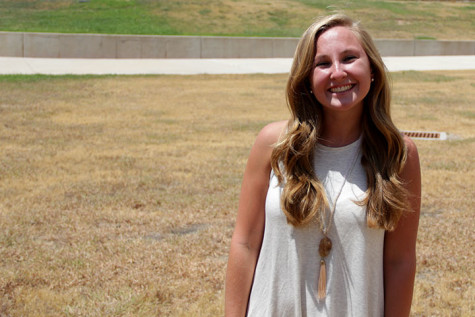 Kate Murphy, Newspaper President
Kate Murphy is a senior, she has been a writer of the Vandegrift Voice for three years. She is the current President for the Newspaper where she plans events and helps encourage her fellow students. Kate enjoys writing about sports and lifestyle articles, she enjoys writing about her fellow classmates and getting to know them. Go Vipers!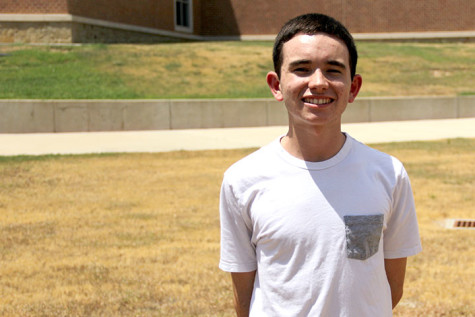 Johnny Morreale, Writer
Johnny Morreale is a staff writer for the 2015-16 school year Vandegrift Voice newspaper. He is fond of the written word and reads frequently, though not as much as he used to thanks to the soul-crushingly large amount of homework he now has every night. When not at school, he swims, studies and works at the River Place Country Club.