Boys varsity soccer remains first in the district
Huddled together, they prepare for their next 90-minute battle to stay on top. After the one last word of advice, they break apart and take their positions on the field, eyes on the ball.
The men's varsity soccer team is upholding a season with nine wins, two draws, and only one loss. This currently makes them the first-place team in the district and secures them a spot in playoffs. The players believe the team will go further in playoffs than they have ever been before.
"[The season] is going well so far even though we started off struggling," head coach Bobby Courtney said. "Losing our first two games back-to-back was something that I think actually ended up helping us out though. The boys have really come together, they've bought into the system and are working really hard for each other all the way from JV B to Varsity and all the programs are just doing really well."
After losing the first preseason games, the team began working harder to prepare themselves for the season ahead. Courtney said that the most important preparation for the team comes from their practices and drills. Before every game, the boys huddle together and receive words of encouragement from their teammates to get in the right headspace to play.
"I wish there was some magical thing that I said that would get them ready, but I think the biggest thing is just remembering that game is the most important one," Courtney said. "In a season where you play 16 games, it's really easy to just focus on the top teams, but it's important to play each game knowing that either team could win on any given night."
This is Courtney's first year as varsity head coach. His last two years at Vandegrift, Courtney coached the junior varsity teams and prior to that, he was assistant coach at Concordia University, coaching club soccer for Dynamo Juniors, and at the Olympic Development Program.
"I wasn't here last year, so I don't know how Coach Courtney differs from the old coach, but he's been really good so far," junior Cade Dougan said. "He's just really positive, which helps a lot. Like, he still yells at us sometimes, but it's always still in a positive way."
Courtney said that there is a lot of off the fieldwork that goes into being head coach that a lot of people don't initially account for, but during the games there's not much to do besides change strategies. He said that the most important thing to him is just having the teamwork hard in practices and have their work show up in the games.
"I love the idea of being able to do my own things and make my own impact on the kids and on the program," Courtney said. "It is different, there are a lot of other things being involved with being a head coach that you don't really see off the field but overall I'm really enjoying it and it's really just a blessing."
Courtney said he considers three games to be the most memorable from this season. The first was a draw against Flowermound Marcus, who is the top-ranked team in the state. The second was their game against McNeil where a player scored a goal in the last few seconds of the game and finally, the team's home game against Westwood where the Vipers won 1-0.
"[I love] watching the boys all come together to celebrate," Courtney said. "It's one of the coolest experiences as a coach. I just love seeing them and how happy they are when their hard work pays off."
Courtney considers the team's most valuable attribute to be the teamwork they all have. He said they show a lot of brotherhood and trust in each other. Galyen also said that the closeness of the team is a very important aspect this year that sets this years' team apart from previous ones. 
"I feel like the bench has also been a really big thing [this year]," Dougan said. "When you're on the field, they're all there being so positive and cheering us on. Also, the team nature is just great, we're all very together."
The team came up with a nickname to help solidify the togetherness they have tried to achieve this year, "the Jungle." They use this as motivation to help in the games and to remember their brotherhood.
"I know we're going to make playoffs, but I'd really like to get first," senior Sam Galyen said. "The games are getting closer and closer as the season goes on. But right now, it feels great to be the top team in the district, I'm really appreciative. I'm excited to get to playoffs though, I think we're going to make a deeper run than we ever have since any of us have been on the team."
The team won every game following the preseason for the first half of their season. They lost their first game against Hendrickson on Tuesday, but are hopeful for the remaining games. They have four games left before playoffs and if they win three, they will finish district champions.
"We try to have the mindset that if you want to stay in first, you have to train like you're in second," Courtney said. "The season is not over yet. We may be first right now, but we still have some big games left so we need to maintain our focus and discipline."
Courtney said that, though it's exciting to be ranked first, he tries to express to the team that they have to remain humble throughout the remaining games.
"I'm excited about winning district," junior Demetre Muto said. "It feels great [to be first in the district] but I feel like every game we go into we're kind of like the underdog just because everybody wants to beat us."
Senior Luca Ciardella said after the first half of the season, the team proved that they had earned their spot at the top, despite losing almost all of their starters from the previous year. Galyen said he enjoys his role as a senior on the team because he feels like the seniors can help guide the younger players since they don't have as much experience.
"We have a lot of seniors this year in the class," Courtney said. "I'm excited to see them continue to play for this year because once high school is over, who knows how much longer they're going to play. I really want all of them to just enjoy these moments and for the boys to continue to be together."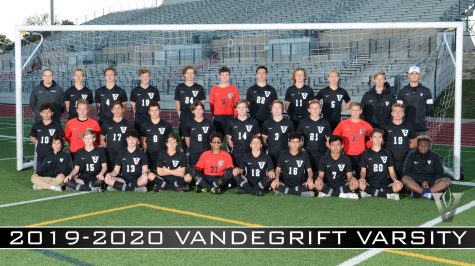 About the Writer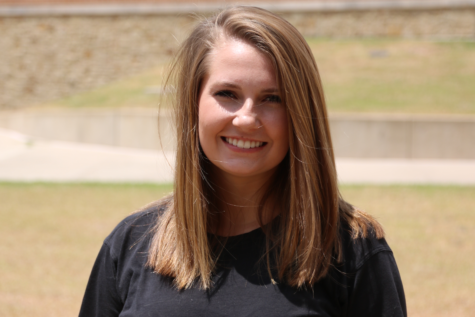 Codi Farmer, Staff Reporter
Codi Farmer is a senior and this is her second year on staff. She is also involved in PALS, DECA, UIL Academics and Rake the Lake. She loves music, reading and writing and can often be found playing with dogs.