Junior ranked in Texas best receiver list
With the 2018 season behind them, the football team will use the offseason to improve their game and prepare for the 2019 football season. For junior Trey Mongauzy, it's about getting better for next season as he is ranked as the 17th best receiver in Texas in the class of 2020.
"It's awesome," Mongauzy said. "I was surprised. I didn't expect myself to be up there. I'm super honored, and it's very exciting."
Mongauzy said he pushed himself to get to this spot. His work paid off and he ended up having a successful season. The Vipers ended last year's season with a record of 11-1.
"During practice, I worked and worked and worked," Mongauzy said. "I was improving my game the whole time and I was thinking of ways to get better and asking questions."
Mongauzy hopes to rank higher next season. His first step is hitting the weight room to get bigger, faster and stronger.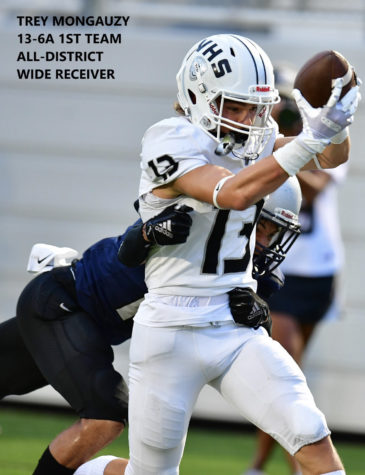 "I'm going to do football camps and drills on my own and continue to improve my game," Mongauzy said. "Hopefully by next year, my stats will go through the roof and be a lot better than they were this year and get me up there more."
Mongauzy has gained some attention from a few Ivy League schools, but plans on attracting more attention before his senior year.
"I'm not 100 percent sure if any of them has seen or picked up on it yet," Mongauzy said. "I've got to send emails and try my best to find the right coaches from each school and find schools that are good matches for me and my level of play and try my best to contact them and get in touch with them."
About the Writer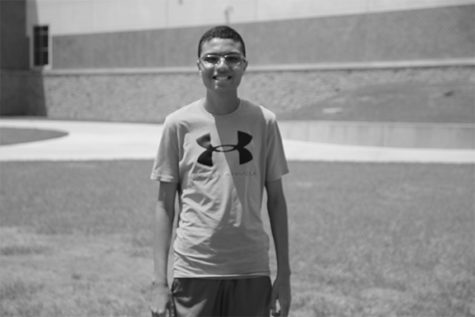 Justin Jalomo, Sports Reporter
Justin Jalomo is a senior and this is his third year on the newspaper staff. He is involved in band and the A/V department at Vandegrift. During his free time he likes to watch TV, play video games and play sports.