Football Playoff Preview vs Longview
For the first time in 6A, the Vipers advanced to the third round of the playoffs after a 28-21 double overtime victory against Klein Collins. With the victory, the Vipers now turn their attention to Longview, another tough team who is also undefeated on the season.
"I'm looking forward to the competition; it's probably the best team we've played," junior Tyler Mongauzy said. "They're really talented so it's going to be good to go up against some of their best players. We're playing at Mclane, Baylor football stadium so it's going to be a really cool experience, and it's something I've never done before in my life so it'll be really cool."
Knowing that they're playing another tough opponent, practice this week has been intense.
"We've been looking at the stuff they do and we're going hard every day to be as prepared as possible to win," Mongauzy said.
As a defensive unit, the players are watching film and making sure the schemes work out.
Our schemes are different, since they've got a good running back and quarterback so we need to make sure our coverages are good and we fit the run well," junior Jonathan Scott said.
Key players the defense needs to watch out for is their quarterback, who has offers, along with the running backs and receivers.
"There's one that's a big guy and a smaller one that's quick and shifty so two completely different running backs," Mongauzy said. "Their receiver, no. 11, is really fast, quick and talented."
For the game, the defensive lineup will look a little different as the defense lost senior key players Spencer Jones and Joe Hauck to injuries.
"With Jones and Hauck out, we have younger guys that have to step up," senior Timmy Hanna said. "It's happened to us before so it won't be a problem and we can get after them."
To get to this round, the Vipers went up against Klein Collins, a team that had talent everywhere, and to Hanna, it was the most intense game of his life.
"They're a really good team and a lot of people thought they were going to win, but we came out on top because we fought harder than them," Hanna said.
Since the game is on Saturday and not on Friday, the practice schedule was the same, just pushed a day back.
"We're treating Friday like a Thursday," Scott said. "We're going to go eat some good food for our team meal, take some tests and lock in for the game."
The game is tonight at Baylor University's Mclane Stadium at 6:00 p.m.
About the Writer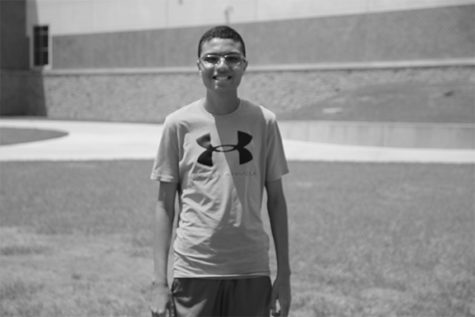 Justin Jalomo, Sports Reporter
Justin Jalomo is a senior and this is his third year on the newspaper staff. He is involved in band and the A/V department at Vandegrift. During his free time he likes to watch TV, play video games and play sports.