Football Preview vs Killeen Ellison
After a 29-13 win over the Timberwolves last Friday, the Vipers now turn their attention to their home opener against Killeen Ellison.
"They're a really good team and they're really fast so they should test us on the edge," senior long snapper and team captain Davis Beal said. "We've had a good week of practice and we're ready."
Practice this week for the Vipers has been sharp, especially after a great victory over Cedar Park.
"Coach sanders made sure that we didn't hang onto the win over Cedar Park for too long," senior defensive lineman and team captain Joe Hauck said. "After 24 hours, we stopped celebrating and started preparing for Killeen Ellison."
To be successful on Friday, the special teams unit has to be sound in what they do.
"Everyone has to do their job and if everyone does that, we'll dominate in the special teams," Beal said.
Along with the special teams, the defense needs to make sure they aren't allowing anything big from Ellison's offense.
"We need to stop the quarterback and not let them have any big plays," senior safety and team captain Drew Nelson said.
Some key players the Vipers need to watch out for are the defensive linemen.
"They're big and they're fast so we've got to be ready," Beal said.
Some strengths of the team going into Friday is priding themselves to be smart when on the field.
"We all need to know exactly what we're doing, and if we can do that, we can play without having to think," Beal said.
Some weaknesses for Friday are some of the starters being injured.
"We have some underclassmen who are stepping up and are doing great," Hauck said.
Friday's win over Cedar Park was a very special win as they defeated the Timberwolves for the second time in school history.
"It was a big win for all of us and we played really well," Nelson said.
Strengths for that game was the way the team played on both sides of the ball.
"We manhandled them on defense by not letting them score until the fourth quarter," Nelson said. "Offensively, they did their job when we needed it most."
One weaknesses was the underclassmen playing on Friday nights for the first time.
"We had a lot of guys playing that never played before, but they really stepped up and did great things," Hauck said.
The game against Killeen Ellison is on Friday at home at 7:00.
About the Writer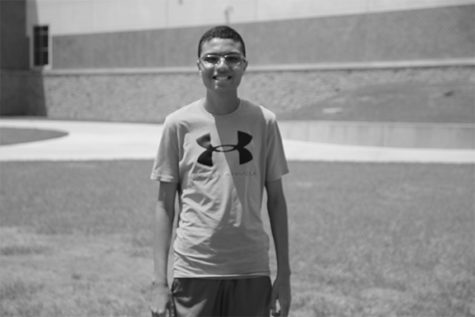 Justin Jalomo, Sports Reporter
Justin Jalomo is a senior and this is his third year on the newspaper staff. He is involved in band and the A/V department at Vandegrift. During his free time he likes to watch TV, play video games and play sports.