NBA Playoffs- Predicting the Winner of the NBA Finals
Although the NBA conference championships are halfway done, the finals start in 10 days and it's not too late to see what team will win the 2018 NBA championship. I predicted that the Golden State Warriors and Boston Celtics would advance to the NBA Finals and now, I'm going to predict who will win the finals between those two teams.
Predicted 2018 NBA Finals Matchup: Golden State Warriors vs Boston Celtics
Predicted 2018 NBA Finals Winner: Golden State Warriors
Predicted Series Record: 4-0
Analysis: The Warriors are the no. 2 seed in the West but in their series against the Rockets, they're playing like they're the no. 1 seed. They pass well, take open shots and take advantage of turnovers. With the momentum they have, they should be able to carry that into the finals and sweep the Celtics. With the Celtics, they have good players on their team and play well together but they don't match up well to how the Warriors play.
For this year, I predict that the Golden State Warriors will win the 2018 NBA Finals. The conference championships can go either way if the Cavaliers and Rockets can step up their game. We'll have to wait and see if my predicted match and predicted winner are correct.
About the Writer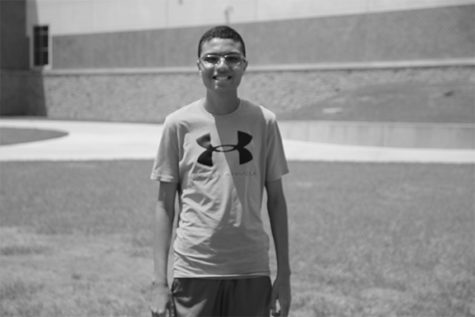 Justin Jalomo, Sports Reporter
Justin Jalomo is a senior and this is his third year on the newspaper staff. He is involved in band and the A/V department at Vandegrift. During his free time he likes to watch TV, play video games and play sports.