Vandegrift lacrosse players win all-state
Last night a ceremony was held at the Round Rock Multipurpose Complex for players who won awards during the season to receive them. For the Lady Vipers, Mindy Barnett won all-state for goalie, and Emily Youngblood and Sierra Yoder won all-state for midfield.
"I think Coach Lewis was my biggest moving force on that whole thing," Barnett said. "Because he really pushed me every day to do my best."
To win the all-state award, players must first be nominated by their head coach. The head coach for the vipers, Alyssa Murray, wrote a submission for each player about why they deserved the award, and all-state winners were voted for by all the coaches in Central Texas.
"You just have to work with the players," Murray said. "And hopefully get them to expose their greatest assets on the field."
The all-state award is given to one goalie, five midfielders, three attackers, and three defenders. So in total the lady vipers lacrosse players took home ¼ of the all-state awards given out.
"I'm really happy because this was one of my goals for this season," Yoder said. "Last year I wanted all-state but I didn't get it, so I'm really glad I got it."
Players who receive this award are those who exceptional players both on and off the field, working hard throughout the season to better themselves and their team.
"I think of someone who is all-state as 'no matter what,'" Goalie coach Lewis Lipscomb said. "They're there. They might not have a good day but you're still going to get the best that they have."
About the Writer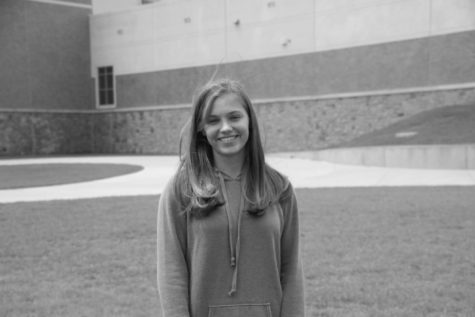 Elena Aventa, Staff Reporter
Elena Aventa is a junior and this is her first year on the newspaper staff. She is involved in ASL Honor Society, NHS, lacrosse, and her church group. In her free time, Elena likes to read, watch Friends, and walk on the trails.