Girls Varsity basketball loses to Johnson 58-57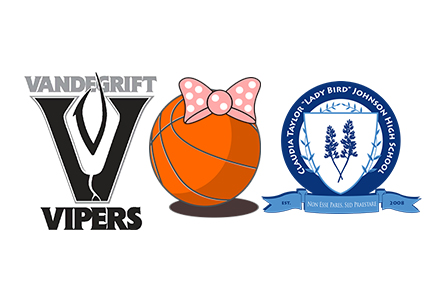 The girls varsity team's season came to an end in the first round of the playoffs as they lost to Johnson 58-57.
"I am not disappointed by any means because I was proud of the way we played and we played really well," head coach Jonathan Jones said. "We executed what we wanted to do, but we came up a little bit short."
In the practices leading to the game, they watched film on Johnson and learned about what they did.
"We had our JV girls learn their defense and the plays that they run and we would play defense and offense against them," freshman Kaya Pehrson said.
One strength of the team during the game was playing good defense.
"They had this one really good player, Deja, and we really contained her," sophomore Cassi O'Rourke said. "She still scored a lot of points, but we contained her."
One weakness was their shots at the beginning of the game.
"Our shots weren't going in at the beginning, but the good thing is that we went to the next play," O'Rourke said.
One thing the girls could improve on was making better shot choices.
"Sometimes we took shots that we shouldn't have and we rushed it and making better passes and not making so many turnovers," Pehrson said.
In the game, O'Rourke did not play but she contributed to the team by cheering the team on from the bench.
"It felt awesome," O'Rourke said. "It's a playoff game so half the teams in the state don't get this opportunity so it was really special."
Pehrson was a starter for this game and contributed by making important shots towards the end of the game.
"It felt really good to contribute," Pehrson said. "I felt like I helped a lot."
Not only does this game conclude the season for the team, but it also concludes the season for the seniors as this game was their last game as Vipers.
"It's always sad and disappointing to see them go because you don't want to see it end because they give so much to the program," Jones said. "I was really happy to see them play the way they did and fight the way the fought and they led throughout the year. It's never fun to have the season end and have their careers end, especially in a loss, but we're fortunate to have the season we did and win as many games as we did and make the playoffs."
The girls finished their season with a record of 23-14.
About the Writer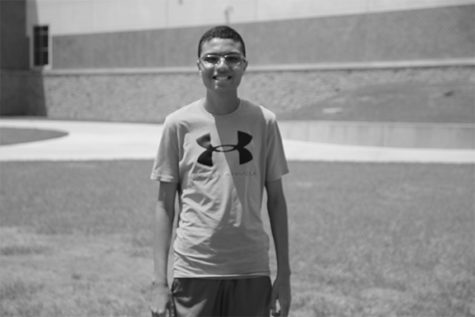 Justin Jalomo, Sports Reporter
Justin Jalomo is a senior and this is his third year on the newspaper staff. He is involved in band and the A/V department at Vandegrift. During his free time he likes to watch TV, play video games and play sports.