Series Review: 'High School Musical: The Musical: The Series'
"High School Musical: The Musical: The Series" was created by Tim Ferdel as a cute, comedic mockumentary. Directed by four unheard of directions, Tamra Davis, Kabir Akhtar, Joanna Kerns and Chad Lowe, this show was released Nov. 12 and will continue to push out episodes every Friday morning. So far, five out of 10 episodes have been released.
As someone who has grown up watching the original movies, it's been a long 13 years since "High School Musical" first broke free from other Disney Channel Original movies. Who knew the cliche of jocks crossing paths with theatre kids would become a three movie series? Now that Disney+, the on demand streaming service that includes all things Disney, is here with a new spin on the "High School Musical" name, "High School Musical: The Musical: The Series" is soarin' and flying. 
The musical cast of teenagers includes Joshua Bassett, Olivia Rodigo, Matt Corrnett and many more. Most of the actors are no-names starring in their first TV show. The series takes place at East High School, similarly to the original movie, where drama club members and school faculty are working together for the opening night of the school's first ever production of "High School Musical: The Musical." As the episodes go on, you see new romances form, rivalries created, old friendships tested and lives transformed as the students discover how life changing high school theatre is. 
One of the best features this series has going for it, is the soundtrack. It's surprisingly good…almost too good. A few of the songs that have been released are written by the cast, besides, of course, the covers of original songs. The cast members are all talented in acting and singing, thankfully, setting up an enjoyable experience. The songs are relatable, powerful and filled with passion for teenagers all around. They also all contain an underlying message that can be easily readable and impactful on teens. 
Overall, the series is high quality and always leaves you on edge waiting for the next episode. I'm personally excited to see how the characters pull the musical together. If you love the HSM trilogy, I recommend giving the series a try as it is quite refreshing. "High School Musical: The Musical: The Series" is available to stream on Disney+! 
About the Writer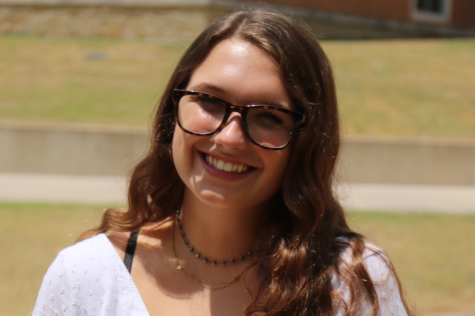 Kyra Bachick, Managing Editor
Kyra Bachick is a junior at Vandegrift and this is her first year on the newspaper staff. During sophomore year, Kyra was in photojournalism and journalism and wants to focus more on her writing career. In her free time she enjoys hanging out with her friends and being at Cabo Bobs.