'Darius the Great Is Not Okay' and quite frankly neither am I
An appraisal of Adib Kohhram's 2018 novel called 'Darius the Great Is Not Okay'.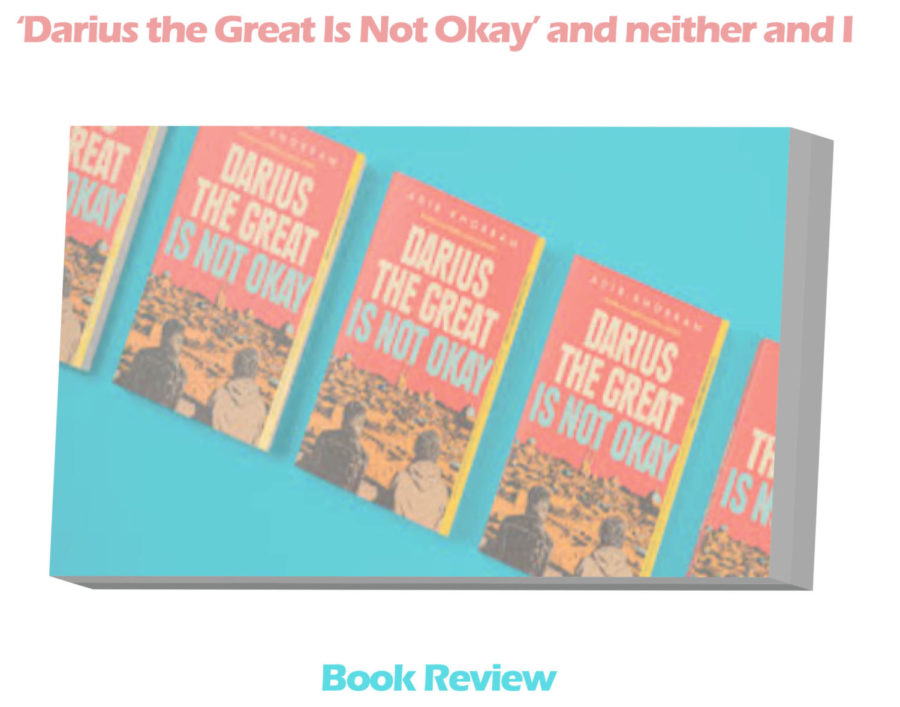 He's depressed, half-Persian but can't speak Farsi well, gets picked on for his lack of athleticism, and isn't as straight as he thinks he is. Darius isn't okay and after this book neither am I. 
"Darius the Great Is Not Okay" is a contemporary novel written by Adib Kohhram and published in 2018. It's a whirlwind book of mental illness, self-definition, self-love and the discovery of one's place in the spectrum of culture, nationality and sexuality. Daruis' mother is Persian while his father is American. Born and raised in America, he speaks broken Farsi and has never been to Iran to visit his grandparents. In a last second trip to Iran to see his dying grandfather, he meets the boy next door, Sohrab. Sohrab is a  kind, spontaneous, athletic and rather touchy boy who seems to always catch Darius by surprise.
Throughout the entire novel, Kohhram pushes a melancholy aura upon the voice of Darius Kellner, which compliments the leading theme of depression and self-disapproval. By no means was this feeling unwelcome, it's realistic, and I loved how real this novel was. When I reached the end, I felt like I was reaching for more – more discovery, growth, self-love — but this reaching emotion was positive despite being unsatisfied.  The book ended perfectly in context with the message. A sequel is in the works and is set to be released in 2020, and that will hopefully relieve the minuscule hole in my heart.
Darius Kellner is my favorite character but not because he's a protagonist, but because he's relatable. As a fellow teenager who struggles with depression, I could empathize with Darius very well, and I could understand his views, feelings and experiences. He has troubles with his father about his weight; I can mirror that. His life is seemingly parallel to mine except he is biracial. Darius being biracial only broadened the revelation of his place in the world around him, and I loved how Kohhram intertwined paths of learning about oneself and who they want to be. I loved Darius Kellner's journey mentally, physically and the hint of sexual awakening. When meeting Sohrab, pieces of the Iranian trait of intense physical proximity played kindly into his discovery of homosexuality. 
Sohrab is a playful, loving boy. He's exciting and the main force toward Darius' growth. He altered the way that Darius saw things, reacted and felt about himself. Sohrab made Darius feel wanted at home. Sohrab calls Darius by his Persian name, Darioush, and Darius loves it. He's somebody new with Sohrab and Darius is set to learn how to be Darioush, even when he is fated to return to America. 
I cherish this novel. It's a novel full of self-love, growth, revelation and acceptance — something in which society sadly lacks. I would defend this book front to back. It's a must read, and I learned just as much as Darius did throughout this whirlwind of an imperfect novel.
About the Writer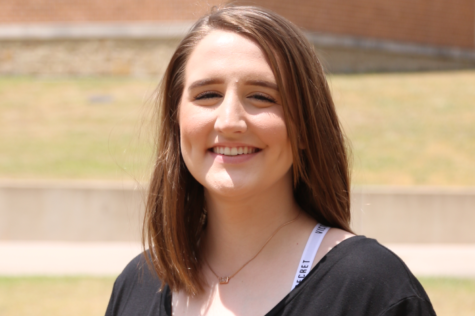 Camille Schweppe, Staff Reporter
Camille Schweppe is a senior and this is her first year on the newspaper staff. She is a part of PALS and enjoys being in various clubs at school. In her private time, she enjoys singing, playing piano and writing/reading poetry.