Merry and bright: The best holiday decorations at Vandy
As we approach the winter break, students and staff wait longingly for an opportunity to celebrate the many wonderful holidays that the winter has to offer. December is a jam-packed month full of festivities including Christmas, Hanukkah, and Kwanza. Here are some of the most festive and jolly decorations at school. 
Science hallway Christmas tree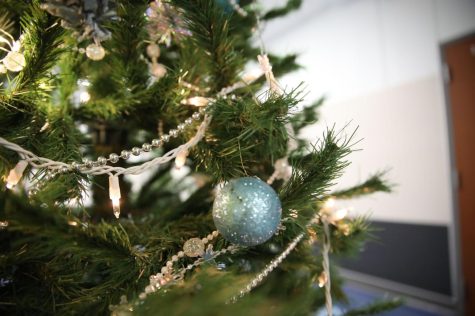 The science department has shown a significant amount of cheer with this decked out sparkle and sapphire Christmas tree. The beautiful lights and full tree add a festive atmosphere to the hallway. 
ESL room holiday decorations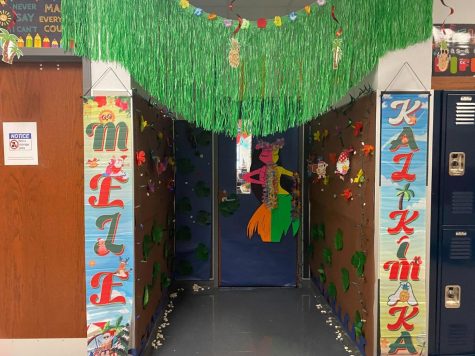 Mele Kalikimaka! The phrase translates to "Merry Christmas" from Hawaiian and the holiday decorations are a different spin on Christmas. Each year, the ESL room is fitted with decorations for the winter to celebrate different cultures and ethnicities. This tradition continued and did not disappoint this Christmas. 
Ms. Leblanc's Christmas decorations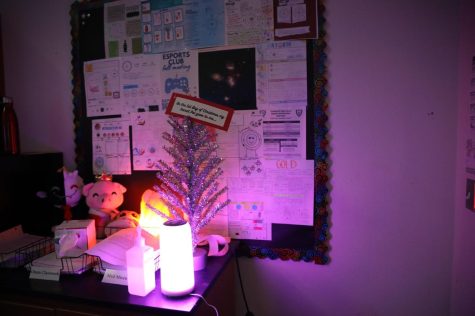 Walking into Ms. Leblanc's classroom feels like a holiday paradise on a spaceship. The ambient LED lights and subtle Christmas decorations add a jolly flare to the room. 
Room 1601 Christmas tree.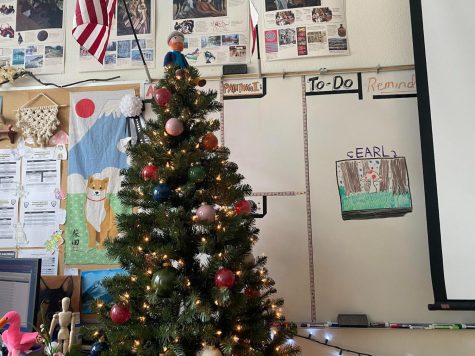 Ho Ho Ho! The art teachers in room 1601 did not disappoint for the holidays. The Christmas tree in 1601 is decorated to the nines and fitted with a Van Gogh tree topper, a nod to the subject and activities of the room. 1601 is a lively classroom with lively decorations. 
Front entrance Christmas tree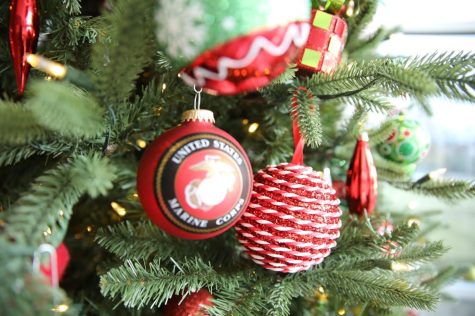 The front entrance Christmas tree is a grand tree decorated with color coordinated ornaments. Towering in height, the tree greets you as you walk in and goes up yearly. 
Happy Holidays Vipers!