LOTE classes take summer trips to France and Italy
Hang on for a minute...we're trying to find some more stories you might like.
Ah, summer. The sun, the beach, the sense of impending doom as the first day of school draws near- surely an experience that can't be beat. And what better way to enjoy it then to escape the heat of Austin, or better yet, the United States altogether? That's exactly what French and Latin students did in June, flying across the pond to visit France and Italy with their respective foreign language teachers. While there, they were able to learn a great deal about the language they study, as well as about the culture where it exists.
        In France, the students visited such diverse places as Versailles, Nîmes, Nice and Normandy.
"My favorite part was the D-Day beaches," French teacher and trip chaperone Madame Kelly Simon said. "I'm a history nerd, and it was great seeing them in person."
In addition to visiting France, the group also spent a brief time in Monaco, a small kingdom less than .78 square miles and completely surrounded by France. Students on the trip attempted to increase their knowledge of the French language and culture and in doing so, they were able to obliterate some widely held misconceptions about the French people.
"They [the French] really won't hate you if you don't speak French," senior Daniel Cramer said. "It's really just Paris that they hate Americans. The rest of France loves America. There were American flags everywhere."
History was also an important focus of both trips. The French students visited historical castles, such as the Rideau d'Azay in west-central France, as well as the Palace of Versailles and, as previously mentioned, the D-day beaches in Normandy. The Latin group, who could only experience Roman culture through historical sites, also traveled to many relics, such as the ruins of the Coliseum in Rome. Though they could not experience the culture where their language was originally spoken, as the French students could, they found consolation in the bounty of great food available in Italy.
"They love food," Latin teacher Sarah Buhidma said. "There's no stigma wrapped up in it as in our culture."
After spending an extended period of time overseas, some students felt a bit of a culture shock when they returned home.
"American food is terrible," Cramer said. "Even, like, good food here is not good."
Many important lessons were gained as a result of these trips, both for the teachers and the students. For Simon, the trip made her realize that more focus should be put on conversation, rather than grammar. For Buhidma, the lesson was that taking kids to Europe was not as scary as it initially seems.  
"I feel like their [my students'] world outlook has changed since they visited a foreign country," Simon said.

About the Writer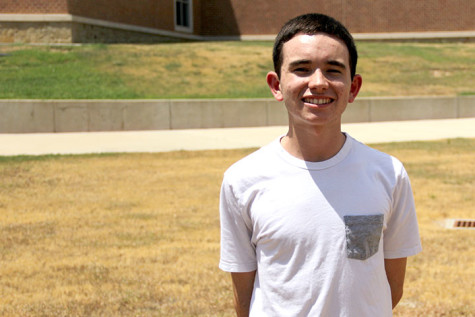 Johnny Morreale, Writer
Johnny Morreale is a staff writer for the 2015-16 school year Vandegrift Voice newspaper. He is fond of the written word and reads frequently, though not as much as he used to thanks to the soul-crushingly large amount of homework he now has every night. When not at school, he swims, studies and works at the River Place Country Club.