Patterson competes for fourth year in Kicking for Cash; Stadthaus wins for boys basketball
The lights are shining, the crowd is roaring and everyone watched as senior Lizzy Patterson walked onto the football field. For the fourth time in her high school career, she came to kick a field goal for her team.
However, Patterson isn't on the football team. She is a part of girls lacrosse, and Friday, she kicked for cash.
"I actually did not sign up, I got volun-told," Patterson said.
Friday was the seventh annual Kicking for Cash, a special event sponsored by Craig Smyser, a real estate broker with RE/MAX Capital City. In this event, students represented different school organizations and competed to see who could kick a field goal from the furthest distance. The first, second and third place winners were rewarded with money for the organization they represented.
"I was interested in becoming a band sponsor, but wanted to do something different and unique that was more than just a typical writing of the check," Smyser said.
Patterson participated in Kicking for Cash for the first time when she was a freshman.
"I had no clue what I was doing, I had never kicked a football before in my life, it's only been soccer balls, way different, but I actually had a really fun experience," Patterson said.
Although she didn't win as a freshman, Patterson continued to participate in the event in her sophomore and junior years.
"It was so much fun each year, and everyone's like 'Oh do it again, do it again, you're the best chance we have at winning!' So this is my last year and I figured 'Oh why not? I'll just finish off my senior year doing it," Patterson said.
This year, Patterson hoped to win- and got pretty close. She placed third with a prize of $100.
"I never thought I would place, but I really wanted to, so I'm really excited!" Patterson said.
Patterson wasn't the only one who enjoyed Kicking for Cash. Participant senior Grant Prussel, the second place winner, was excited for this year's competition too.
"I've always wanted to do this, every year that I've been here, and now I get the chance," Prussel said.
Perhaps someone even more thrilled to participate this year was first place winner, junior Alex Stadthaus, who represented boys basketball.
"I did hope to win. I thought that I could and I thought I could kick better than anybody else, but it all came down to whether I could or not. If you miss a field goal then you miss. That's it," Stadthaus said.
Stadthaus commented that there's no better way to prepare other than to just rest your muscles and go and have fun.
After the event, Stadthaus said it was really an awesome feeling to be able to know that money's going to the Phelps family.
About the Writers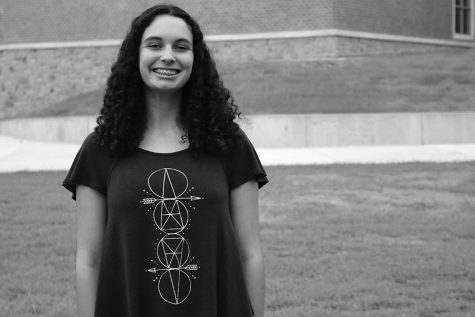 Madeline Smyser, Staff Reporter
Madeline Smyser is a sophomore and this is her first year writing for the Vandegrift Voice. Madeline has always loved to write and enjoys being able to share her stories in the newspaper. Madeline is a member of the Chamber and Chorale choirs and spends her free time reading, cooking and spending time with friends and family.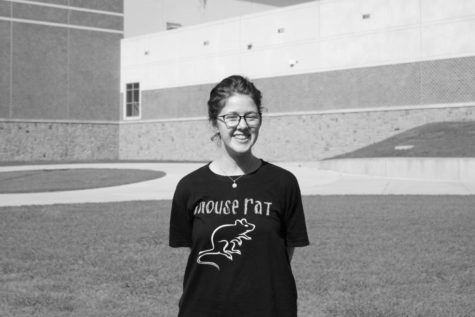 Hadley Hudson, Co-Editor in Chief
Hadley Hudson is a senior and this is her second year on the Vandegrift Voice staff. She is the Editor in Chief for the 2017-18 school year. In her spare time, she enjoys studying, reading, and participating in school clubs. She is a member of FCCLA, HOSA, and Red Cross. She is looking forward to another year in newspaper, and enjoys writing feature stories.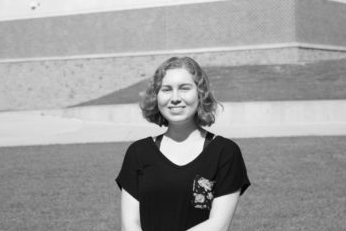 Caitlin McKeand, Co-Editor in Chief
Caitlin McKeand is a senior and this is her second year as a staff reporter for the Vandegrift Voice. In her free time, she enjoys reading, writing, archery, and dogs. Austinite born and raised. She is the Vice President of ASL Honor Society and works for the Riverplace Living Publications for the housing segment. One day she hopes to write a book.