Greater Austin High School Musical Theatre Awards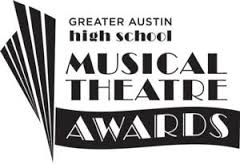 Vandegrift students attended the Great Austin High School Musical Theatre Awards (GAHSMTA) last Friday to watch performances and accept awards for the production of South Pacific. Vandegrift students, including Olson Kelly, Trey Dickerson, Victoria Brown, Aaron Daniels and Julia Hu performed on the Long Center stage in between awards. Junior Martha Ruby Clark took home the award for Best Featured Performer for her role of Dinah Murphy. Senior Olson Kelly was chosen to receive a scholarship from the organization.
"I was completely shocked because I didn't think I was going to win," Clark said. "I was incredibly honored and I had so much fun working with all of the people. I'm really proud of our school."
At the end of the night, after all the performances were over and the awards given out, the Long Center announced a new policy. They will now offer front row seats to any of their shows to high school students for only $5 dollars. The program aims to encourage high school productions and theatre programs. They also gave each participating school a $500 gift to be used towards their theatre program.
"The entire experience of GAHSMTA was incredible," Kelly said. "I'm so honored to have won  my scholarship- for someone like me, who wants to attend school outside of state, it can get very expensive. A scholarship like that can really help."
Vandegrift students had the chance to work with and be around students from other schools within and outside the district during the actual ceremony and in the rehearsals before. The awards on Thursday were presented in a "Tony" style, with everyone expected to dress up and give speeches if they won. Special guests included the mayor, KXAN newscaster and special messages from Broadway stars and Jane Lynch.
"I'm really proud of our wonderful students," technical director Mr. Stahlecker said. "They are truly amazing at what they do."
About the Writer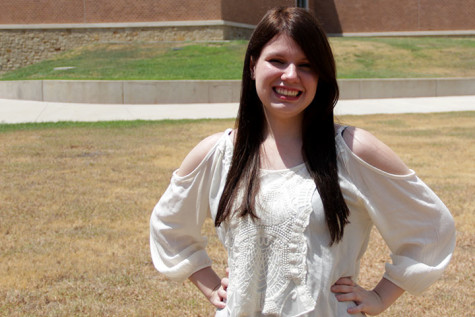 Alaina Galasso, Editor in Chief
Alaina Galasso is a senior at Vandegrift and this is her third year on the newspaper staff. She competes in journalism for Academic UIL and was previously sixth in district for Feature Writing, fourth in district for News Writing, first in district and region for Editorial Writing and second in state for Editorial Writing. She also works as a professional theatre technician outside of school and is an active member of the school's theatre department. She is currently the department's head stage manager but has participated in lighting, run crew and sound since she was a freshman. For her work in theatre she is a 9 star International Thespian and current secretary of Thespian Troupe 7613. She has also been involved in Student Council, the HCEF Inventeam, National Honor Society, Vision Dance Company, AVID and Latin Club throughout high school. She hopes to attend a top university up north and plans on majoring in Theatre Design, Production, and Management with a minor in Creative Writing.