Lady Viper Soccer Makes it to the Fourth Round in Playoffs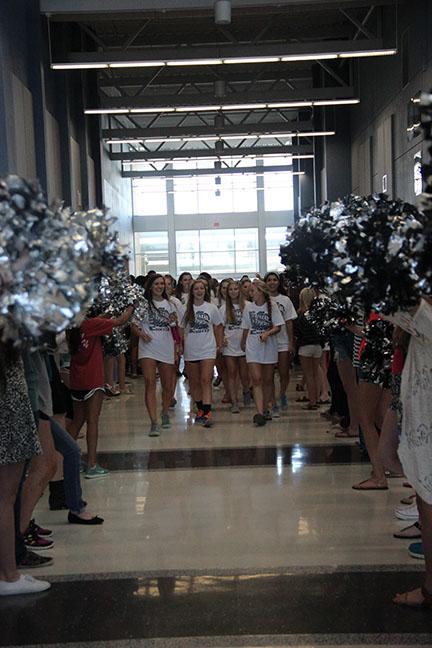 For the first time in Viper history the Vandegrift girls soccer team has made it to the fourth round of play offs. On Monday the girls beat Dripping Springs 2-0, which qualified them for a spot at regionals in Corpus Christi this weekend.
"My favorite moment of the game was when my own teammate and I accidently tackled each other instead of the other team," junior Landry Everett said "And they almost tied the game up because of it."
The girls went into playoffs undefeated and district champions.
"This year as a team we are a lot closer and we are all playing for each other, we are more selfless than we were last year," senior Savannah Cavanaugh "I love being able to look back on all four years and see how we've improved and become closer."
There are currently seven seniors on the team who have played all four years.
"My favorite part about being a senior is knowing that we have all worked so hard for this the past for years and how far we have come. And not getting the equipment is a bonus," said senior Alexis Russell
The girls will play tonight in Corpus Christi and again on Saturday if they win.
"The overall goal is state!" Freshman Kelly Flinn said
About the Writer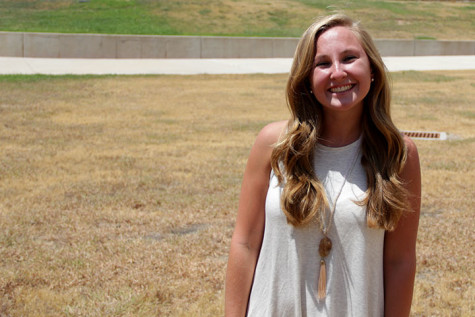 Kate Murphy, Newspaper President
Kate Murphy is a senior, she has been a writer of the Vandegrift Voice for three years. She is the current President for the Newspaper where she plans events and helps encourage her fellow students. Kate enjoys writing about sports and lifestyle articles, she enjoys writing about her fellow classmates and getting to know them. Go Vipers!