Get to know the 2015 Homecoming Court
Freshman Prince and Princess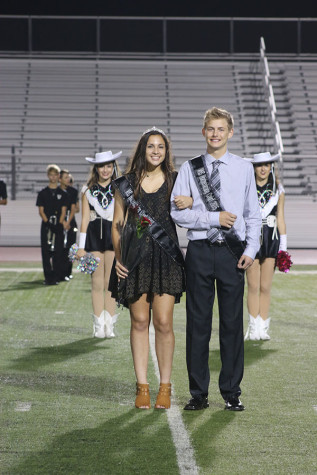 Trinity Gonzalez is a freshman and thinks that High School is going well, however, she found out that it is a little more difficult than expected with all of the homework and classwork.
"Being nominated came as a shock," Gonzalez said. "I did not expect it at all, but I am looking forward to the experience."  
Timmy Hanna is also a freshman and believes that High School is better than Middle School. He enjoys meeting new people.
"I was surprised and did not know that people were nominating me," Hanna said. "It is cool I guess, I don't really want to have to dress nice for the game though."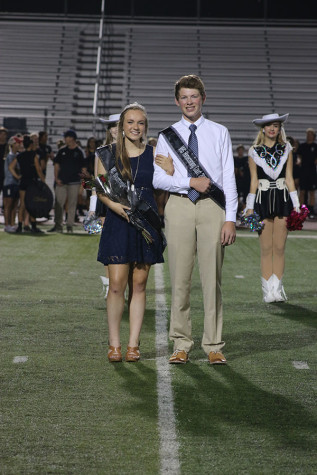 Sophomore Prince and Princess
Camille Carriere plays soccer for Vandegrift and plays competitive club soccer outside of school. She is also a member of  UNICEF.
"It's fun and cool I did not think that I was going to be nominated it was unexpected."
Alex Maatz is a member of the baseball team and is in UNICEF and Interact club.  
"It is pretty cool to be nominated because everyone gets to votes for you," Maatz said. "I take it is an honor to be representing the sophomore class."
Senior King and Queen nominees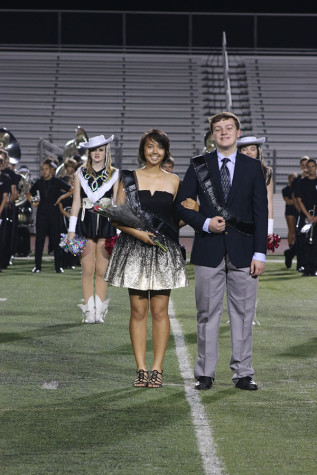 Brendan Hollaway is the Project Manager of his robotics team, competes in computer science UIL, Mathematics UIL, Science UIL. He is the founder and president of the Cyber Patriot Club and Valedictorian of the senior class.
"I was very surprised and happy," Hollaway said. "The campaign happened when I was not at school and when I came back there were all of these posters of myself around the school."
Katie Fuqua is in Band, Philosophy and French Club
"I feel honored to have been nominated," Fuqua said. "I feel like it is really cool to have members of the student body supporting me and I think that I am a good candidate to represent Vandegrift."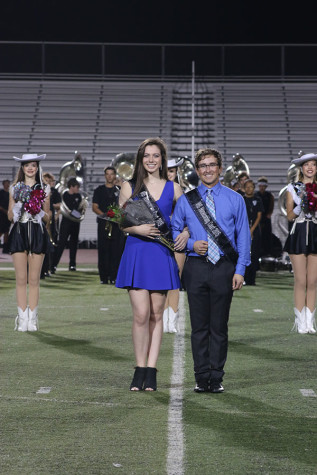 Max Askari is a  student leader and marcher in Band. He plays the Oboe for the concert band and is a leader for the symbol line. Askari is known for his role as the NHS secretary, Vice President of the Spanish honor society, VP of Philosophy club and a member of Mu Alpha Theta.
"It's pretty cool to be nominated," Askari said. "I am excited to be apart of the court it is a really cool experience to have senior year."
Julianne Broe is the Legacies Colonel, and is involved in NHS, Key Club, Spanish Honor Society and PALS.
"It's awesome that people like me and nominated me," Broe said. "It's pretty cool to be a part of the Homecoming court."
Bailey Middleton is involved in PALS, football, and is playing lacrosse for Salisbury University.
"It is an honor that my peers nominated me to be on the court." Middleton said.
Emma Harrelson is Student Council President involved in C2, FCA, NHS, PALS and plays Varsity Basketball.
"It's an honor," Harrelson said. " I am happy to be on the court with Bailey and I am glad that people nominated us."