Choir selected out of 140 for TMEA performance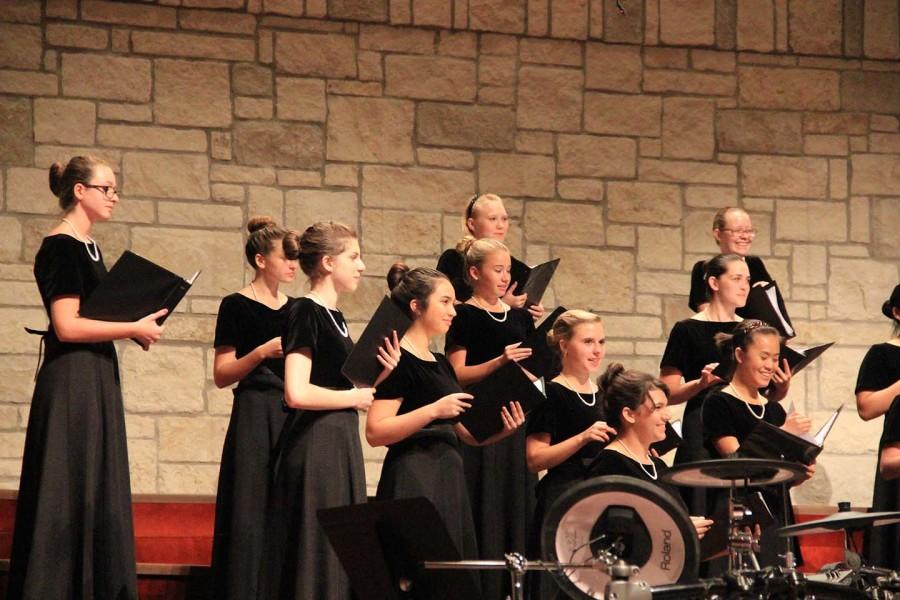 The Chorale Women were recently been selected by the TMEA (Texas Music Educators Association) to perform in a clinic in San Antonio. The performance is set to take place in February of next year. In addition to this opportunity, the school has also earned the NAMM Foundation Support Music Merit Award for all of the music programs offered.
"This is without question the biggest achievement that a high school choir can accomplish," choir director Michael Feris said. "I feel great."
One choir is selected out of a potential 120-140 submissions. Each choir submits recordings from multiple years of performances. The recordings are specifically 10 to 15 minutes of music.
"It's absolutely stunning to me that we are the TEMA choir," senior Naomi Rapier said. "It wasn't even on my radar as a possible future development."
TMEA is the governing body over the all-state process (individual singing competition), as well as the organization that helps to support continued music education in the state of Texas. TMEA has five divisions, including vocals, band, orchestra, elementary and college.
"It feels fantastic to know that our hard work paid off," Rapier said. "Huge kuddos to Mr. Feris, who is the best choir director a high school could have."
About the Writer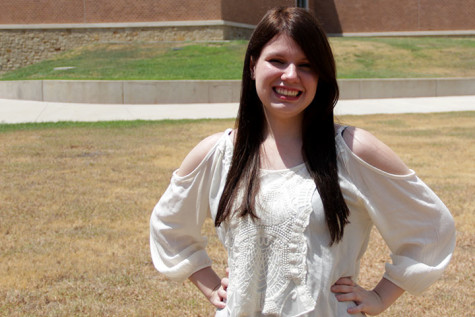 Alaina Galasso, Editor in Chief
Alaina Galasso is a senior at Vandegrift and this is her third year on the newspaper staff. She competes in journalism for Academic UIL and was previously sixth in district for Feature Writing, fourth in district for News Writing, first in district and region for Editorial Writing and second in state for Editorial Writing. She also works as a professional theatre technician outside of school and is an active member of the school's theatre department. She is currently the department's head stage manager but has participated in lighting, run crew and sound since she was a freshman. For her work in theatre she is a 9 star International Thespian and current secretary of Thespian Troupe 7613. She has also been involved in Student Council, the HCEF Inventeam, National Honor Society, Vision Dance Company, AVID and Latin Club throughout high school. She hopes to attend a top university up north and plans on majoring in Theatre Design, Production, and Management with a minor in Creative Writing.