Red Cross Club hosts blood drive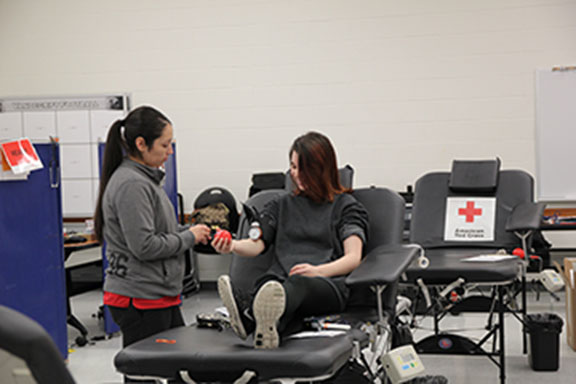 The Red Cross Club is hosting a blood drive today in the athletic meeting room. Any student, age 16 or older, can sign up to donate blood.
"We host the blood drive so that we can donate blood to hospitals and those in need," sophomore and secretary of the Red Cross Club Navya Janga said. "When the Red Cross does missions, they can give the blood donated by the high school to whoever needs it."
The club members have been working hard to prepare for the drive.
"I am helping with the blood drive by coordinating with our Red Cross liaisons and setting up the event while also donating blood and recruiting donors," senior and Red Cross Club President Spoorthi Kamepalli said.
The Red Cross Club has done the blood drive annually for the past four years.
"In the past, we have donated close to 100 pints, which makes Vandegrift's blood drives some of the biggest in Austin," Kamepalli said.
According to Kamepalli, another reason why the Red Cross Club hosts the drive is to get students involved in helping the community.
"Students can participate by volunteering for shifts throughout the day or signing up to donate blood," Kamepalli said.
About the Writer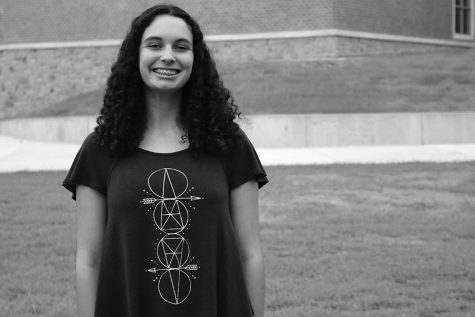 Madeline Smyser, Staff Reporter
Madeline Smyser is a sophomore and this is her first year writing for the Vandegrift Voice. Madeline has always loved to write and enjoys being able to share her stories in the newspaper. Madeline is a member of the Chamber and Chorale choirs and spends her free time reading, cooking and spending time with friends and family.