Breaking barriers in business, STEM
Juniors launch non-profit organization to educate underprivileged children
Refugee children lean in to watch vinegar drop into a model volcano and widen their eyes eagerly in anticipation for the explosion they've watched in all of their favorite TV shows. As small as these experiments may seem, they can introduce a love for STEM, leaving an everlasting impact. Providing marginalized children with the same resources presents greater opportunities in order for them to progress in life, which is exactly why organizations like Stemplified are vital to our society.
Over the past year, junior Ethan Sarwar, founder and president of this initiative, alongside his officers, have renovated the goals of their previous club to establish Stemplified- a non-profit organization which provides highschoolers with the opportunity to help educate students on the business side of STEM. Stemplified specifically provides resources to disadvantaged children.
"We want to spread STEM to local elementary schools so that we can get kids who may not have the same opportunities as us to have access to STEM," junior and parliamentarian of Stemplified Aanya Paruthi said. "Also within our school, we want to remind people of the role of business within STEM and bring more attention to things such as project and product management."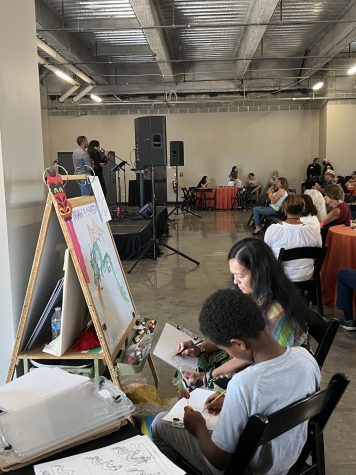 Sarwar's inspiration for founding this nonprofit organization began in his freshman year when he was accepted into the UPenn Wharton Global Youth summer finance program. With his father's assistance, he began researching business and stocks.
"I really just fell in love with the idea of being financially independent and financially literate out of high school and into college because I know that's a problem that many people have," Sarwar said.
Because Sarwar's mother is a doctor, he would often go to the hospital and shadow her. As he was sitting in the operating room observing a surgery, his fascination with medicine began.
"I was torn between the two fields of study because I was always surrounded by people with one particular interest," Sarwar said. "So, I thought to myself, 'Why not combine the two and link them together?' And, what I found after meeting with several professionals, including my mother who is in two fields, was that business and STEM are actually significantly relevant and codependent on each other."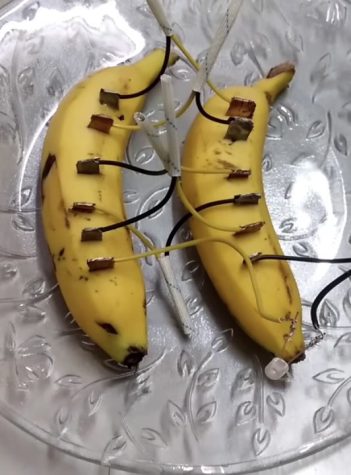 Sarwar uses Apple as a primary example of tying the two industries together. Customers tend to focus on the flashy products when they think of Apple, but this perception is due to the marketing and business aspects of the company. In response, the officers plan to organize activities that emphasize the significance of this during their PIT meetings.
"We want to have [students] come up with [their] own product to solve an issue and then find a way to market them so we can draw attention to both STEM and business," Paruthi said.
Last year when Sarwar first founded the club, it was called Business and STEM Association. However over the summer, Sarwar and fellow officers made changes to the club to make its purpose less vague and renamed it Stemplified- essentially STEM simplified, as simplification is a business term and an imperative facet to operating a business.
"I think they're doing a great job trying to narrow down what they want the club to look like and what they want the purpose to be," Coffeen said.
Along with the PIT meetings during school, Stemplified aspires to hold several out-of-school events, which is where the nonprofit part of the club comes into play. 
"We want to go to [kid's] schools and teach them about STEM," Paruthi said. "Additionally, if we are able to raise enough money, we can bring resources such as Legos and introduce principles [such as those from] the First Lego League program
Stemplified intends to rent computers for middle school students and teach them beginner level code like Stack. For elementary school students, they're planning for a more hands-on approach using flashy experiments like erupting volcanoes to intrigue the kids and spark their interest in STEM.
"We're getting information from classes like advanced placement chemistry, biology, anatomy and the engineering portion from our extracurriculars," Sarwar said. "Also from Google. [As it's a] student-led initiative, we're learning as we go."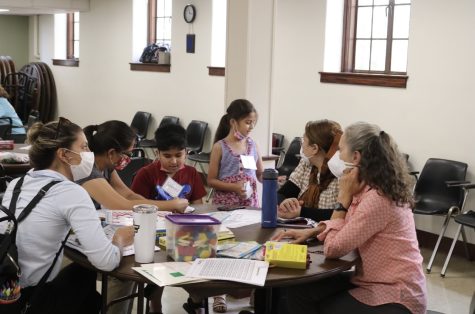 The officers also plan to attend STEM nights at elementary schools and invite Vandegrift students that are a part of the club to join and help out for National Honor Society (NHS) points.
"We want to target the feeder middle schools first, but then progress to more underprivileged organizations out there," junior and secretary of Stemplified Alexander Song said. "So, start low and then move to a more expanded impact."
Although the organization focuses on all children, they're mainly aiming towards marginalized, lower income, under-deserved and refugee children, especially in South Austin. This is because their access to STEM and business knowledge is very limited.
"Nowadays business is very Caucasian dominated and STEM is very diverse, so combining them would be a difficult ordeal," Sarwar said. "By branching out to Muslim Culture Club, Asian Culture Club, Interfaith Action of Central Texas (iACT) and [other organizations] all across Austin, it can get really diverse and I think that would be pretty cool."
The organization plans to team up with Paruthi's robotics team- 4546 Snakebite. This team is known for working with orphanages in India and establishing teams in environments where they wouldn't typically be seen. In addition to collaborating with valuable initiatives, Stemplified is also utilizing their social media platforms to spread word of the organization's intent.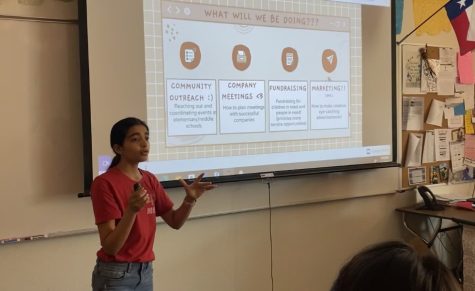 "Through social media, we want to promote ourselves by not only reaching out to local Austin STEM organizations, but to go a little international [by] following other communities that have the same passion as us," Song said.
Stemplified aims for their first meeting to be toward the end of January. Current officers motivate students to join because they claim the organization is a beneficial way to interact with their community and provide marginalized children with the chance to learn more about STEM.
"I would encourage people who are seeking not just leadership opportunities, but leadership in general," Sarwar said. "People who are willing to serve their community and people who are interested in helping children, especially underprivileged students [to join the club]."