Band wins Sudler Shield award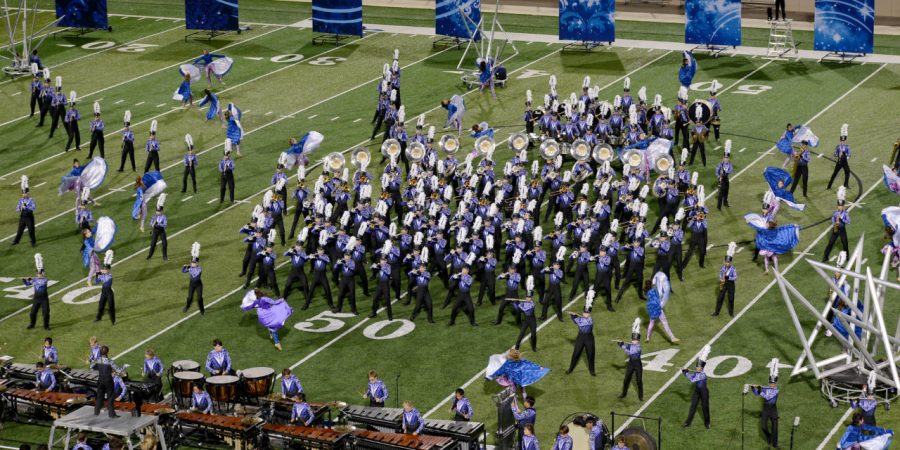 The Sousa Foundation awarded the Band and Vision Dance Company the 2019 Sudler Shield. The award recognizes high school bands that meet the foundation's international standards of excellence.
"It was a shock," snare captain Israel Ramirez said. "It's really difficult  what the directors asked of us, and people who have four years of experience doing what we did, people who had two months of experience all worked toward the same goal. The fact that we could get rewarded was really important to me."
Band teachers had to submit a DVD of a performance from this marching season and a resume. This is the first year band has received this award, and only two bands are chosen a year. Members found out the band received the award during their band class.
"It was really cool to watch people's reactions because some people were a little more emotional than others, but everybody was super excited about it," Ramirez said. "They're just excited to be that program everybody can look to as a model."
Band started in 2011 with around 40 members, but has since grown to more than 400 members. It is the third LISD band to win the Sudler Shield, along with Cedar Park and Vista Ridge.
"It's important because we're a new school," trumpet player Andrew Erdman said. "Earning something that prestigious this early, becoming this relevant, is super important and shows we are actually on the scene, trying to compete. It's really big for us."
In the fall, band won Grand Nationals in Indianapolis with a 97.175, after placing second at San Antonio Regionals. It was the first time the band went to Grand Nationals.
"That was really cool, being the first group to go up there," Erdman said. "I thought it was cool because when we went up there it didn't matter who was a senior who was a freshman, no one had been there yet. No one had performed in Indianapolis, and for us to go up there and win our first time going, it was insane."
Ramirez said he expected more people to talk about the band winning the Sudler Shield, but he still feels rewarded for the time he and his bandmates have put in this year and previous year's performances.
"I guess, statistically, it's been the most successful [season]," Ramirez said. "I think we put in all the work we needed to get to where we are, and I don't regret any lost rehearsal time. I think this year [band] did a really good job of taking everything we've done in the last three years and combined it into one production we could put on for a national audience."
About the Writers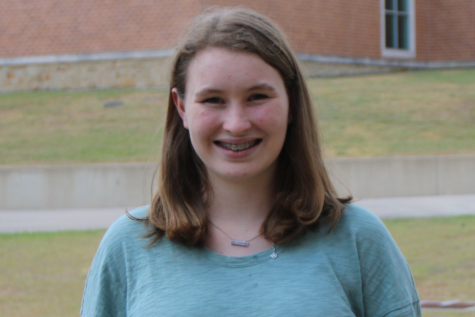 Natalie Brink, News Editor
Natalie Brink is a senior, and this is her third year on the Vandegrift Voice staff. In the spring, she competes in UIL journalism. When she has free time she reads as much as she can and walks her dog. She hopes to pursue a career in journalism after graduation.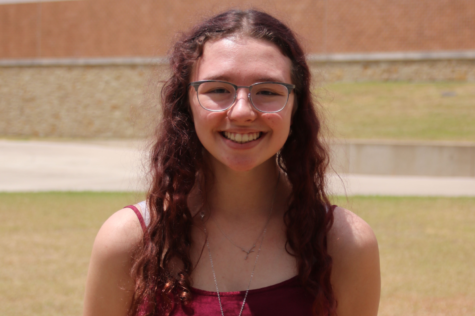 Claire Lawrence, Opinions Editor
Claire Lawrence is a senior and this is her third year on the newspaper staff. She wants to study journalism in college and eventually become the editor of a successful publication. She also enjoys theater and writing music.