The key to success
Key club hosts holiday food drive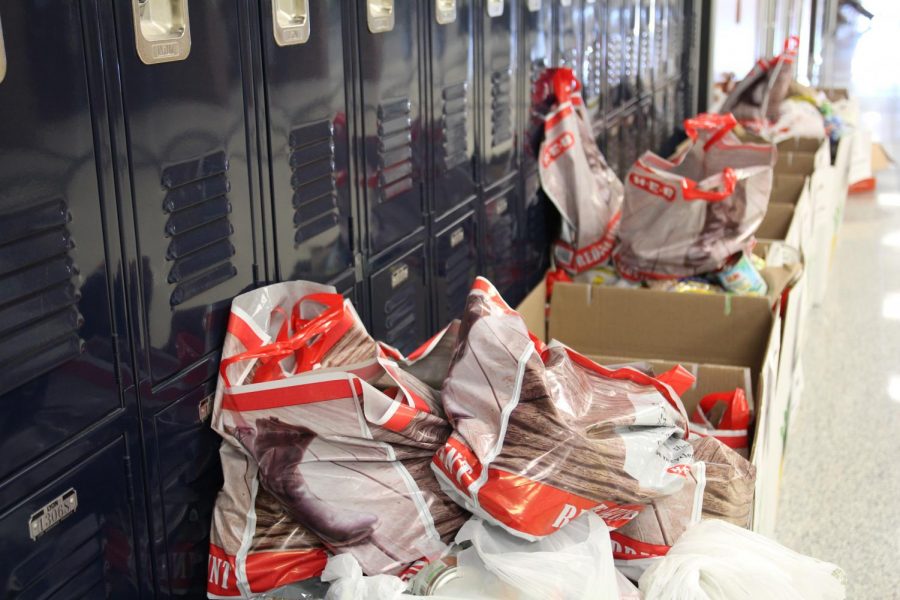 Ashley York, Contributing Writer
December 13, 2019
Sometimes the key to success is helping other people. Members of Key Club know a little something about this…
The club will be hosting their annual food drive for the less fortunate the week of Dec. 16. 
"It's so much fun to meet and work with other people who prioritize service and helping others in their lives," sophomore Leigh Olsen said. "What draws me in is the constant message to do good."
Olsen joined Key Club as a way for her and her friends to celebrate their love of volunteering, and became very passionate about the message and purpose of the club. The food drive last year was a huge success, and they hope they can make it just as successful this year.  
"Last year we collected a massive amount of cans for hungry people in our area, and we are hoping for the same result this year" Olsen said. "So far we are already doing pretty good."
Key Club has regular meetings every Friday.
"At a normal meeting, we typically discuss upcoming events and service hour tracking" Olsen said. "All members participate in various activities that allow club members to get to know each other better."
Olsen said that Key Club is different than any other clubs she's participated in at Vandegrift in the past.
"Everyone is key club has such a tight bond," Olsen said. "No one is forced to join. [The club] is full of people who really care about making a difference in our community."
Other than their annual food drive, Key Club also hosts many other events in and outside of Vandegrift.
"We've also done fundraisers to raise money for the less fortunate," sophomore Cameron Childs said. "In addition, we are encouraged to volunteer by ourselves or with friends outside of the club." 
Members must be willing to commit their full time and effort into the club.
"Key Club does require after and in school time," Childs said. "Honestly, the time it takes is nothing compared to the benefits it brings." 
In addition to making an impact on a student's life, it also positively influences the society of Vandegrift as a whole. 
"Key club members are always kind to others and lifting others up which is a chain effect at vandy," Childs said. "We encourage everyone in the school to participate, because even the littlest things make a difference in others' lives."