"The Holiday Calendar" Review
Countdown the days to Christmas with the Netflix original "The Holiday Calendar", a new outlook on a classic christmas movie. This movie stars Kat Graham along with Quincy Brown, Ethan Peck, and Ron Cephas Jones. It's a literally magical movie, with a predictable storyline, but still throws the viewer for a loop in this romantic comedy.
This movie tells the story of Abby (Kat Graham), a struggling photographer at a dead-end job, aspiring to be to something greater. When lifelong friend, Josh (Quincy Brown) comes to back to town they reconnect as friends for the holidays while Abby's overworking job consumes her. Her luck changes when her grandfather (Ron Cephas Jones) gives Abby her late Grandmothers advent calendar. Day by day the calendar's doors open to reveal a new Christmas trinket, with Abby soon realizing it to predict her holiday future, with romantic twist and turns only the viewer could see coming.
The movies script was mundane, and followed the basic guidelines for a Christmas movie. Although, the modern spin on a magical object did open the movie to a new fresh outlook. The characters started the movie in a classic way, showing Abby as a girl who never truly has a love life. The dialog towards each character showed the obvious storyline to the viewer before it occurred on screen, boring the movie to a certain extent.
No matter the obvious chain of events, the hilarity and romance of the movie still pulls you in to watch Abbys predicted future come to life as you eventually come love Abby's family, and comedically unfortunate life.
With the holiday spirit embdded into every turn of this movie, you will be sure to love the relatable holiday comedy if you choose this Original Netflix film. Be sure to catch "The Holiday Calendar" before the Christmas season is over, to experience and relate with Abby and her magically predicted future. Then again, don't we all wish a calendar could predict our holiday season…
About the Writer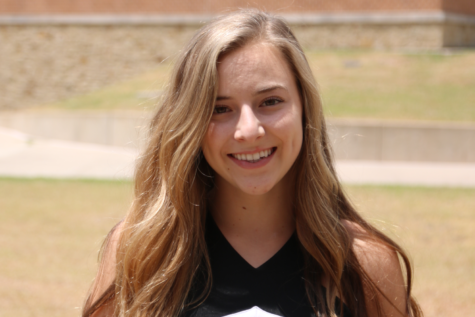 Sumerlyn Yudell, Social Media
Sumerlyn Yudell is a senior and this is her second year on staff. She is a member of the Varsity Cheer team and a PAL around campus. She loves to explore the city and try new restaurants. Her favorite season is fall, and she loves to hang out with her friends.