Vipers prepare for homecoming game against Westwood
Varsity football will play their homecoming game tomorrow at Monroe Stadium. They will play hoping to win against the Westwood Warriors.
"Hoco week for every school is always a big game," Jax McCauley said. "It's going to be really crowded and loud, so we are all super excited for the game."
Parents, students and the community will gather in the stands at 7 p.m. to watch the Vandegrift Vipers play with all they've got under the Friday night lights.
"Homecoming is always a challenge, just keeping kids focused, because there's so many other things going on," coach Paul Muck said. "We just continually remind them to stay focused on what their job is, which is to prepare for the game."
Preparing for this game includes figuring out strategies, working on issues throughout the week and also watching previous game films. 
"We [also] watch the other teams, you know, to see what they're doing on offense," McCauley said. "Football is an emotional game. It has a lot of ups and downs, so we have to keep a positive attitude." 
Since Homecoming is such a big deal to players, emotions and the will to win will be high. Junior Taylor Drummer said the team has a good advantage against Westwood this time around because of coaching differences. 
"It's also our effort and everything we play for in the name of Vandegrift," Dummar said. "During the game it's very competitive, and honestly I control it with just knowing we have this in the bag. My teammates have my back and every play we give is reassuring."
Read about the Homecoming parade here.
About the Writer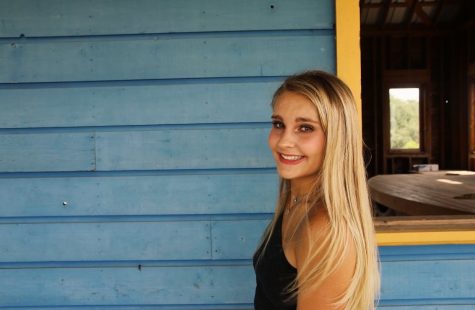 Riley Stinson, Social Media
Riley Stinson is a senior at Vandegrift, and this is her second year on staff. She began journalism sophomore year and decided to take her journalism career further by exploring the newspaper field. Riley loves to play tennis, walk her dog and find interesting restaurants in her free time.