Construction
Vandegrift is currently adding new additions to the campus. Builders are working to add four new science labs and 20 new classrooms to better suit the growing student population.
Once completed, the new design for the school will have a capacity of 2,400 students. Currently, the capacity is 1,800. With the new science labs and classrooms, Vandegrift will be able to reach the capacity it was designed for and have the room needed for all of the students that are attending.
 "We are excited about the new addition," assistant principal Mike Haase said. "Adding more classrooms means we are growing and adding to an already fantastic student body."
The new additions cost over 7 million to build.
"It's pretty awesome that our school is expanding and that we live in a community that is able to afford a new addition to our school," PreCalculus teacher Rebecca Kline said.
Since the construction is during school hours, students are aware of the different noises and restricted areas along the campus.
 "I find that the construction is in some ways distracting on the days I can hear it in class," sophomore Alayna Thomas said.
The extensions to Vandegrift will let the school grow more as a whole and also designed for individual studies in a better environment that creates more space.
"I think the construction is a very positive thing and that our community is growing and doing well," Mrs. Kline said.
About the Writer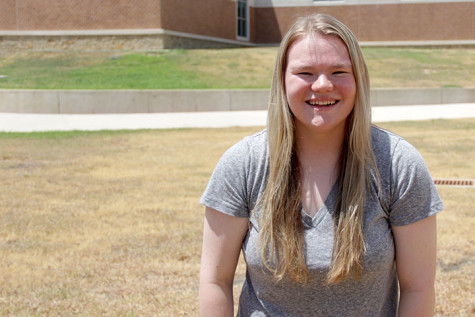 Zoe Dowley, Feature Editor
Zoe has been on the newspaper staff for three years and loves writing and informing the school of everything that is going on throughout the year. Zoe is a senior and plans to study Social Work in college to help people who need it the most. She will miss Vandegrift and writing for the newspaper when she heads off to college.