Academic UIL Season is Underway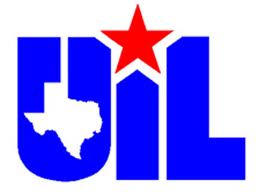 Alaina Galasso, Opinion's Editor and Social Media Manager
February 13, 2014
Academic UIL is a chance to compete against other schools in the district, region and eventually state in a wide variety of contest. There is a competition for everyone; from ready writing to current events and computer science to accounting. Each comes with its own set of rules and is open to anyone who is eligible and interested. Academic UIL continues to challenge and motivate students, and this year's season is already underway with invitational practice meets.
The district meet is on March 29 at Dripping Springs High School. Students who place first through third in their event will move on to regionals. Some events where students compete on a team have the opportunity to advance as a team. This is true for regionals as well.
Last year nine Vandegrift students advanced to the Academic UIL state meet, with the current event and literary criticism teams placing first at regionals and Vandegrift fourth overall. The current event team placed first and the literary criticism team third at state with individual students placing in each category.
To prepare for these competitions the students practice over and over again. In journalism the students receive practice prompts and in current events the students gather and read the news for each week. All students and teams enroll in practice meets hosted by other schools and review previous judges' comments. To become involved in one of these events, contact the teacher who is in charge of it so you can familiarize yourself with the event and begin practicing.
About the Writer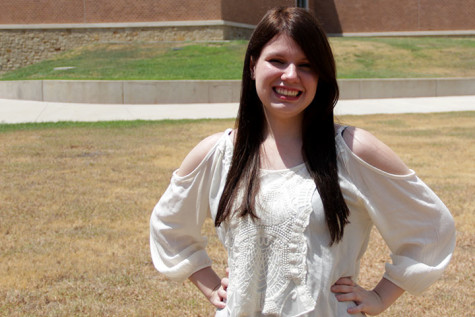 Alaina Galasso, Editor in Chief
Alaina Galasso is a senior at Vandegrift and this is her third year on the newspaper staff. She competes in journalism for Academic UIL and was previously sixth in district for Feature Writing, fourth in district for News Writing, first in district and region for Editorial Writing and second in state for Editorial Writing. She also works as a professional theatre technician outside of school and is an active member of the school's theatre department. She is currently the department's head stage manager but has participated in lighting, run crew and sound since she was a freshman. For her work in theatre she is a 9 star International Thespian and current secretary of Thespian Troupe 7613. She has also been involved in Student Council, the HCEF Inventeam, National Honor Society, Vision Dance Company, AVID and Latin Club throughout high school. She hopes to attend a top university up north and plans on majoring in Theatre Design, Production, and Management with a minor in Creative Writing.