Pierce Broe: All In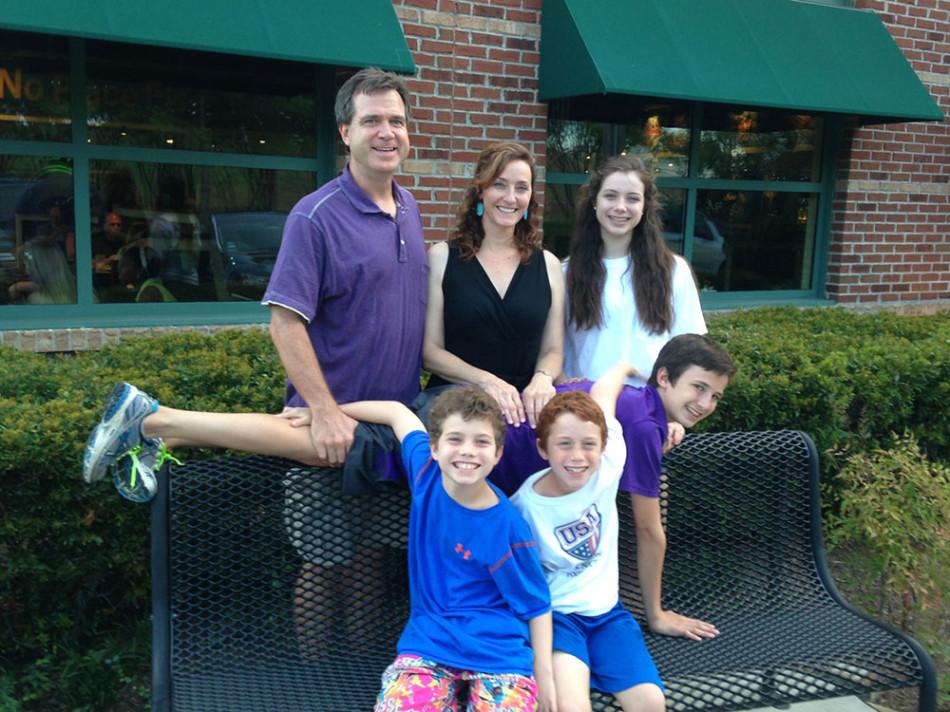 On the exterior, he may just appear to be a normal fifth grade boy. The mischievous smile, brown curly hair, and clear blue eyes may deceive you. However Pierce Broe is a lot stronger than the average 11-year-old. So when you see him on the side of the road selling lemonade or at the Bass Pro Shop perusing the fishing aisles, know he has been through a lot these past few months.
Pierce was diagnosed with a cancerous brain tumor on June 28 after he started losing feeling in his left side. On July 24 he began his six week long treatment, consisting of Proton Beam radiation therapy at MD Anderson and chemotherapy administered by Texas Children's Hospital.
"He had kept such a positive attitude through this situation, and is taking it very well," sophomore and sister Julianne Broe said.
Pierce completed the first phase of his treatment on Sept. 6; and despite it being difficult he persevered through. On Sept. 13 Pierce got the privilege of walking through the inflatable football helmet with the varsity team at the game against Hendrickson. He walked the 100 yards along with his teammates and coaches of the Four Point's Pop Warner football team; a huge milestone for him due to his walking difficulties. The Pop Warner dedicated their season to him, something that was suggested and unanimously agreed on by the coaching staff and team. They not only walked with him but also sported PB stickers on the back of their helmets and wore "Broe Bands" that resemble the Livestrong wristbands.
"We as a team are doing everything we can to support him," Pop Warner head coach David Litzau said.
Through this difficult time, the community has repeatedly shown their support for Pierce. When Pierce sold lemonade at Suntree Park he raised enough money to buy a long-board. This inspired others to start their own lemonade stands and donate the money to Pierce. Also, on Aug. 25 the River Place Country Club's swim team held a swim-a-thon organized by Shawn Olsen to raise money for the Broe family. After multiple donations and a bake sale, $7,500 was raised that day. An additional $15,000 was raised online, all of which will be used to help the family in Pierce's fight.
"We are so appreciative for the loving thoughts and prayers which are coming our way and the deeds great and small that people are offering," mom Janel Broe said. "We are so blessed and fortunate to be in a place where people rally together to support one another, especially in a time of crisis."
The Broe family has especially been affected by Pierce's condition. Janel remained with Pierce in Houston as he underwent treatment. Kevin Broe, Pierce's father, has been taking care of Pierce's three very busy siblings. Julianne is on the Legacies dance team. Eighth grader and older brother Carson Broe is a part of the middle school band and football team. Third grader and younger brother Forrest Bore is a part of the Pop Warner football program. The Broe family immensely appreciates the community's help; from the smallest acts of kindness to kids offering their birthday presents to go to Pierce instead of themselves.
Pierce has taken everything in stride; continuing on without complaints. His humor and adventurous spirit hasn't changed a bit. Through this trying time, Pierce has remained utterly brave and stoic. He leads by example, embracing the activities he enjoys most such as fishing, watching episodes of Duck Dynasty and taking full advantage of being out in nature whenever he has the opportunity. He alone has taught others that even in the toughest of times keeping a positive attitude is important. Never giving up the fight; Pierce Broe is all in.
www.youtube.com/watch?v=zL_0p-pBenQ
The stars of Duck Dynasty give Pierce a shout out!
About the Writer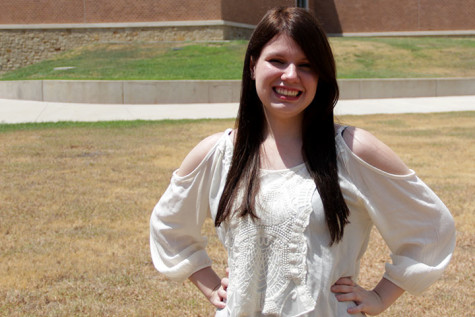 Alaina Galasso, Editor in Chief
Alaina Galasso is a senior at Vandegrift and this is her third year on the newspaper staff. She competes in journalism for Academic UIL and was previously sixth in district for Feature Writing, fourth in district for News Writing, first in district and region for Editorial Writing and second in state for Editorial Writing. She also works as a professional theatre technician outside of school and is an active member of the school's theatre department. She is currently the department's head stage manager but has participated in lighting, run crew and sound since she was a freshman. For her work in theatre she is a 9 star International Thespian and current secretary of Thespian Troupe 7613. She has also been involved in Student Council, the HCEF Inventeam, National Honor Society, Vision Dance Company, AVID and Latin Club throughout high school. She hopes to attend a top university up north and plans on majoring in Theatre Design, Production, and Management with a minor in Creative Writing.