Upperclassman Take on Powder Puff
Annually, upperclassman girls get a taste of playing their very own football game. With the boys on the sidelines and coaching every play, Powder Puff is an event every upperclassman girl looks forward to. 
"All in all, it will be fun to get back to normal school activities," Isabella Milam said. "I'm glad our seniors didn't get to miss out on this game, which many of us were looking up to since we were freshman. "
Senior varsity football boys, Ryan Back, Logan Arnold, Caleb Sanders, Ty Jordan and Mason Arsenault are coaching the girls alongside "team moms" Mardi McCollum and Avery Wisdom. The team practiced effortlessly, pulling from Vandegrift football to create plays.
"I think we have a good chance to beat the juniors," Back said. "Our team really gives great effort and cares enough to want more practice to get better so that when we play the juniors we're ready."
Not only does this event bring out student body spirit, it is also raising money for a charity that's a big part of our community. St.Baldricks Foundation is a childhood cancer research charity helping to raise money for those in need.
"We are donating to the St. Baldrick's Foundation in support of Pierce Broe and all children suffering from childhood cancer," senior Kaya Pehrson said. "Each of us participating in Powder Puff have donated and it would be great for others to donate since it's for a great cause!"
Due to COVID-19, Powder Puff was not possible last year and was borderline not going to happen again this year. Seniors have already missed out on many regular senior year activities, so Powder Puff was a saving grace for many this year.
"I actually emailed a bunch of teachers and found out that LISD said we were unable to do Powder Puff this year through the school," Milam said. "My
friends and I were extremely disappointed by the news and we decided to create a Powder Puff league. With the help of Ella Phillips and my mom, we got the equipment from the school and then everything came together."
To conclude the year, this event not only raises awareness to St. Baldrick's Foundation but also to have one last event together as a senior class.
"I think that this makes up for some of the senior activities we lost because it brings us all together," Arnold said. "I feel great that we get to do this with COVID-19 because we haven't gotten to do much with our classmates so I feel like this will be a fun outing."
About the Writers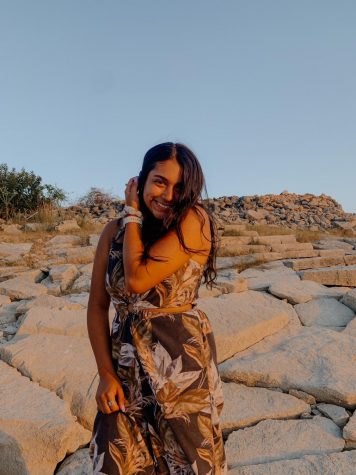 Marah Santiago, Staff Reporter
Marah Santiago is a senior, and this is her second year on the Vandegrift Voice staff. She enjoys spending time with friends and family. Her hobbies are...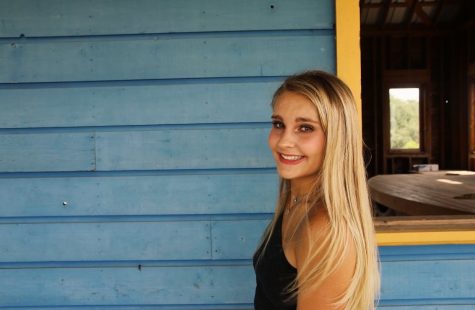 Riley Stinson, Social Media
Riley Stinson is a senior at Vandegrift, and this is her second year on staff. She began journalism sophomore year and decided to take her journalism career...