Volleyball takes on COVID
The global pandemic has affected our population greatly and has looked different for everyone, but one major topic that has been circulating through the news and households nationwide has stayed the same. How will this affect the seasons of high school athletes, especially the ones counting on a scholarship to take their education and future to the next level?
Vandegrift Volleyball is going the extra mile making sure that the players safety is a top priority while trying to keep the normality of practices. Although the season may look different, the team is doing their best to keep doing what they love, just with a few modifications.
"Mainly right now, we have switched from giving normal highfives to airfives, fistbumbs and what we like to call "elbows" where we just give each other a nudge with our elbows." senior Egadi Santos said. "We try to minimize contact with each other as much as possible.
The key to volleyball is communication, physically and verbally. Without being able to touch each other, players have had to bond and communicate in ways they never have before.
"We have to keep our distance and we can't high five or anything like that because we have to keep social distance and not spread germs, so we definitely have to communicate better verbally, more than we were before," senior Avery Wisdom said. "We also have been doing zoom calls every day for volleyball, just to keep up with each other." 
With volleyball schedules constantly changing, the players' goals are too. This season is different from every year previous, but positivity is what keeps players like senior Catherine Logeman going.
"My expectations have been slightly lowered again with the third push back of our going to school, it makes me nervous that our season may be pushed back as well," Logeman said. "But, I think it's important to keep working and stay motivated and have the mindset that our season is starting up so that whenever it does officially start we are all prepared."
The guidelines of public regulations mandate masks everywhere, which can seem difficult when you are an athlete. However, junior Rowyn Biddle and her fellow Lady Vipers are making sure that everyone is following the rules thoroughly.
"We have to wear our masks a lot," Biddle said. "Every time we're off the court, we have to wear masks and every time we're not doing super cardiovascular exercises, we have to keep them on."
Through the event of a global pandemic, the players are keeping their heads held high in hopes that they will return to a normal season soon.
"COVID-19 pushed back our season by about a month so we had to cut out some of our preseason and probably extend until later than usual," Logeman said. "It was definitely a struggle staying motivated with our teammates, but it was a good lesson in self motivation and working towards my personal goals."
About the Writers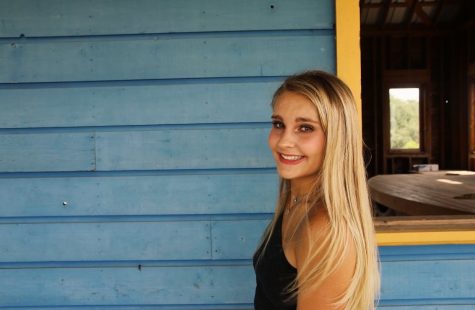 Riley Stinson, Social Media
Riley Stinson is a senior at Vandegrift, and this is her second year on staff. She began journalism sophomore year and decided to take her journalism career further by exploring the newspaper field. Riley loves to play tennis, walk her dog and find interesting restaurants in her free time.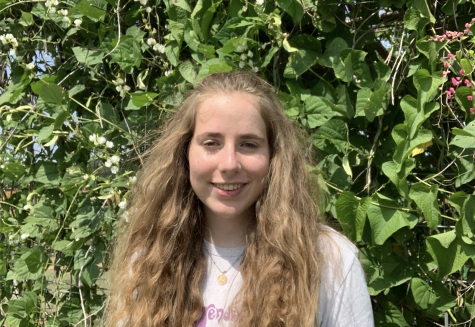 Abby Lincks, Staff Reporter
Abby Lincks is a sophomore and this is her first year on the newspaper staff. She is interested in journalism because she finds joy in helping to voice other peoples passions and accomplishments. In her free time, she enjoys reading, writing, and listening to music.