Becoming an All-American
Senior selected to play in McDonald's All-American basketball game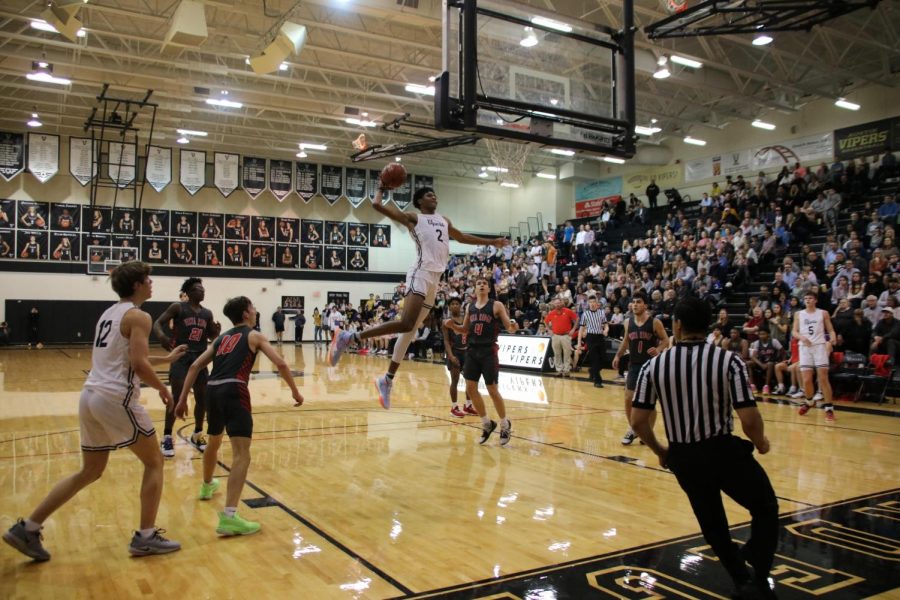 Basketball all-star LeBron James and senior Greg Brown now have one more thing in common, besides both earning more than 2,500 points during their high school careers. 
Senior Greg Brown III is ranked ninth nationally in basketball and has recently been selected for the McDonald's All-American basketball game, an honor also awarded to LeBron James in 2003. The All-American game is on April 1 in Houston. On Feb. 21 coach Cliff Ellis will present Brown with his All-American jersey in the gym before school. 
"It was a blessing to be honest," Brown said. "There's not many people that get chosen for the game, and to see my name on that list just makes me feel very special and just appreciative of all the hard work I put in."
Being part of the McDonald's All-American team has been a dream of Brown's since he started taking basketball seriously at the age of 15. Basketball greats like Michael Jordan, Magic Johnson, James Harden, Kobe Byrant and LeBron James are all alumni of this prestigious game. 
"I look up to LeBron James, because he's a good person before he's a good basketball player," Brown said. "I see him as a great role model to look up to as a young basketball just trying to make it." 
Almost 900 players were nominated to be on the team, but only 24 are chosen based on skills to play in the game. A coach can nominate a player through an official application form – which then has to be approved by high school analysts, prep scouts and the basketball coaches on each selection committee. The All-American team is made up of the best high school players from the U.S. or Canada. 
"They sent me an email to make sure that I was going to be nominating Greg," Ellis said. "I had to go through a couple steps and make sure that I was putting the things in and putting it out there. So we did our part, just to make sure that he was one of the 900. Then from that point on, it goes to the selection committee."
Over the years, Brown has put endless hours into the game inside and outside of school. Brown still manages time to maintain a normal social life with friends and a daily workout regimen. 
"Thousands and thousands of man hours Greg has put into this," Ellis said. "He started at a young age and he works not only just the time that we work in the gym but also weight training or getting extra shots up or private training."
Leading up to the All-American game in April, the players come in a week early for multiple events before the actual game. The week includes practices, dunk contests, three pointer contests, team dinner and a ring ceremony. 
"We just get there the week prior and practice in front of NBA scouts and all those types of people to get a sneak peek," Brown said. "I'm excited to be in the dunk contest and to see the whole environment, getting all the gear and just everything basically."
About the Writers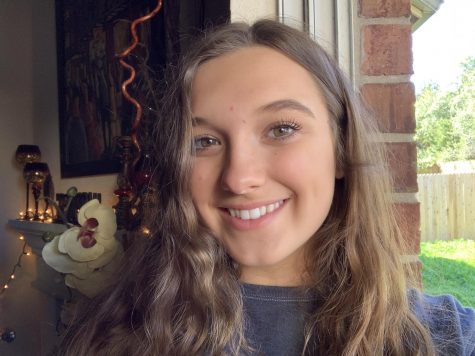 Kyra Bachick, Managing Editor
Kyra Bachick is a senior at Vandegrift and this is her second year on the newspaper staff. Kyra has been in photojournalism and journalism and is now on the yearbook and newspaper staff. Kyra wants to focus more on her writing career and make the most of her last year. In her free time she enjoys taking long drives with the music loud.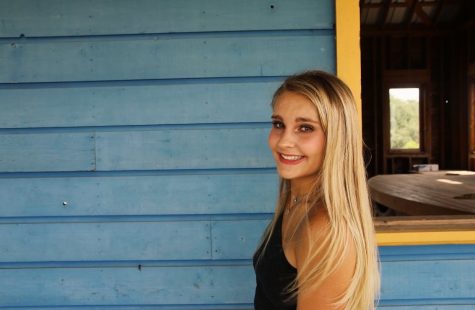 Riley Stinson, Social Media
Riley Stinson is a senior at Vandegrift, and this is her second year on staff. She began journalism sophomore year and decided to take her journalism career further by exploring the newspaper field. Riley loves to play tennis, walk her dog and find interesting restaurants in her free time.