INCubator students present MVP pitch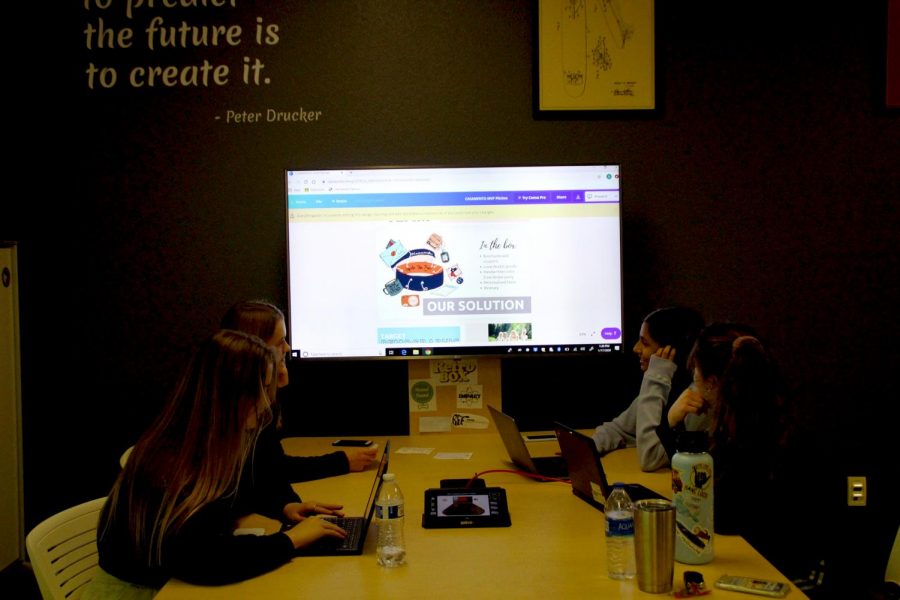 In hopes to receive funding for their product or service, INCubator students will pitch to local entrepreneurs Jan. 28. The students will give their pitches in the INCubator Lab during the school day.
"I can't believe we're able to have this opportunity," INCubator teacher Erin Mathis said. "I think everybody's interested in entrepreneurship once they get in here, but this is such a real life process. They're actually working all the time. They're doing interviews or talking to people, and they learn really quickly whether this is something they're passionate about or not."
The first pitch, which took place early October, included a brief description of the company. Students were able to receive feedback from assigned mentors, like SailPoint's chief marketing officer Juliette Rizallah, to better their projects. 
"I hope to instill some entrepreneurship into [the students], but also basic skills such as presentation, financial modeling, strategy when thinking about a market and how to best sell to them," Rizallah said. "I am proud to say that my team won the top grant last year, and I am looking forward to see the great projects every team is working on this year."
The entrepreneurs may award students $100-500 in grants. The goal for this project is to not only receive funding but also make it to the market.
"If it actually makes it to the market, then it's going to be a legitimate business," junior Jorden Kempema said. "Then you actually start making a profit, and that money goes toward your business."
Final presentations include a Powerpoint and physical prototypes of the product or service. Senior Emily Evans' company, Story Look, an online clothing subscription, will use a physical representation along with a visual aid.
"This time around we have to know everything," Evans said. "[The judges] are going to really critique us and ask us a lot of questions, so I'm nervous we won't be prepared enough."
If students like Evans and Kempema are successful with their businesses this year, they will continue to develop the company next year in Accelerator, the course above INCubator.
"[Students] come in and run their business during Accelerator," Mathis said. "Right now we have six teams that are actually funded from last year. We are hoping to gain more this year."
About the Writer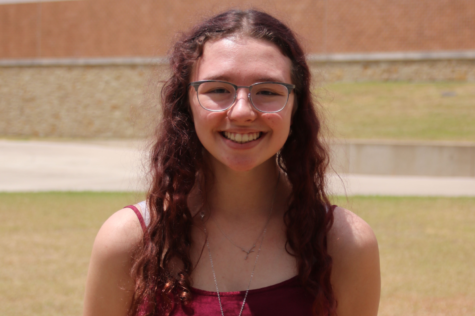 Claire Lawrence, Opinions Editor
Claire Lawrence is a senior and this is her third year on the newspaper staff. She wants to study journalism in college and eventually become the editor of a successful publication. She also enjoys theater and writing music.