ACC class enrollment starts for students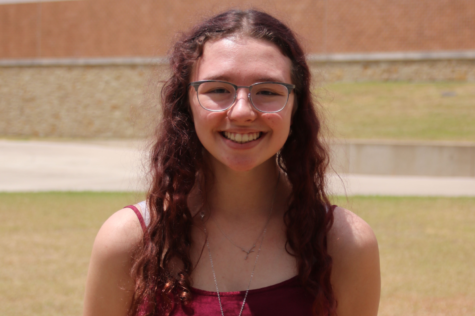 More stories from Claire Lawrence
The process students go through when signing up to take ACC classes just started. Counselors and students are going to have busy schedules in order to get everything put together before next year starts.
"The process is really pretty simple," college & career coordinator Sarah Spradling said. "It can seem daunting if all you've had to do in the past in just circle the classes you want to take on a sheet of paper. Students have to actually complete an application for ACC."
ACC, short for Austin Community College, partners with Vandegrift every year to bring college level courses to students. It's convenient for those who want to get a head start on their college degree. The classes not only offer the credit, but can also be taken from right here on campus.
"I didn't want to go the AP route but still wanted to get credit for my classes so I was recommended to do ACC by my counselor and I just really like the idea," senior Jenna Holden said. "In my opinion, it wasn't as much work as AP but I could still get transferable credits."
When students figure out that they want to take the ACC route, they begin taking their first steps. It starts with an application, then progresses to orientation and enrollment. Documents are needed to be signed by both the students and the parents. The final step is the taking the TSI test, which determines whether or not a student will be able to attend an ACC class.
"Once they've proven they have the test scores, it's pretty simple from there," Spradling said. "After they are approved and their form has been processed, then they are free to enroll in the classes they want."
Spradling and other counselors work together throughout the school year and during the summer to insure schedules are put in order. They are also there during the procedure to answer student questions, help with communications, and even discuss with the ACC professors to get every regulation in order.
"It's about 75 percent of my overall job to take care of this," Spradling said. "I spend a lot of time following up with students to remind them of where they are and to make sure they don't have questions. I try really hard to make sure the students have the resources they need"
ACC classes have a different dynamic than normal on-level or AP classes. Teachers are referred to as "professor", and with it being similar to a college class environment, students aren't allowed to have parent interference.
"I think it's prepared me more for the college level classroom experience," Holden said. "The teachers always intimidate the students the first few weeks to try and get the people who are gonna work hard to stay. You just have to stake it out because it gets easier as the semester goes on and it's worth it."
About the Writer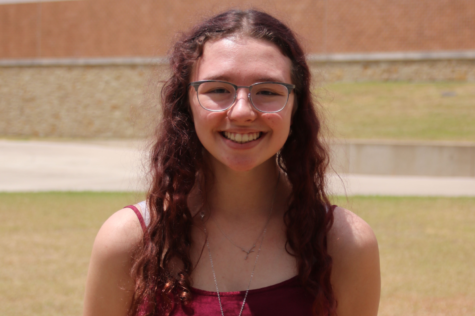 Claire Lawrence, Opinions Editor
Claire Lawrence is a senior and this is her third year on the newspaper staff. She wants to study journalism in college and eventually become the editor of a successful publication. She also enjoys theater and writing music.