FCCLA advances to state
Hang on for a minute...we're trying to find some more stories you might like.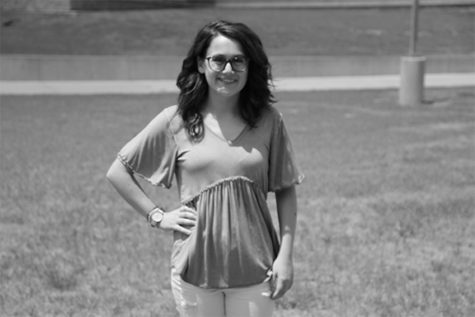 More stories from Jennifer Walker
FCCLA competed at regionals last weekend. Students had to create a project to present to a panel of judges. Students placed in the Focus on the Children, Teach & Train, Illustrated Talk and Interior Design categories, and preparations are underway for the state meet in April.
"The advisors, myself, Jodi Jacobsen, Stacey Pomerantz and Meghan Irby are amazed at the work ethic and exceptional professionalism of our Vandegrift FCCLA competitors," FCCLA sponsor Deanna Bentley said.  "They have been a joy to work with and we are excited to see how they place at the state competition."
Senior and FCCLA officer Arielle Rodriguez placed in Illustrated Talk with her speech about complex trauma, a form of Post Traumatic Stress Disorder.
"I've personally gotten pretty good at public speaking so it wasn't bad," Rodriguez said. "Of course it was a competition so there were nerves but I'm extroverted and over time it just becomes routine."
Juniors Camille Digiamo, Brandi Killingsworth and Tate Watson placed first with their project titled "Have you Filled Your Bucket Today" for the second year in a row.
"After second place was announced on stage we all started laughing," Digiamo said. "We didn't know how it was possible we pulled out a first place win for the second year in a row."
Digiamo, Killingsworth and Watson worked with a first grade class for their project. The goal was to help young children understand the importance of building up others.
"We gave each kid in the class a little personalized bucket and had the students write affirmations to their classmates explaining why they like them," Digiamo said. "They were so giggly and excited, and it was adorable watching them sound out the words they were trying to write to describe their buddies."
FCCLA gives students a chance to shed some light on topics they care about.
"I love FCCLA because I get to take what I'm passionate about and make a project that takes action on something I care about," Rodriguez said. "With the club, I like having a sense of community and as an officer being able to put my efforts into something I care about."