Sabotaging Isolation
Collaborative video game helps students keep in contact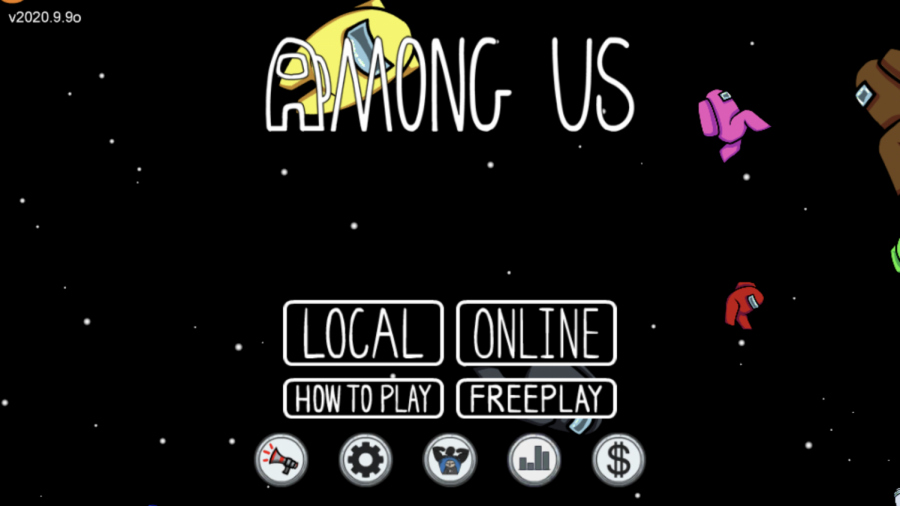 Another game has captured the attention of teens across the world. 
Among Us, a computer and phone app styled after the game "mafia," has been the center of attention for many gamers throughout the coronavirus lockdowns and quarantines. With its collaborative structure, this video game allows players to converse with others in order to solve a murder mystery.
"It's a really exciting game and it's very multifaceted," junior Ava Feinstein said. "It has many different elements. There's something for everybody."
The game involves a crew of players and one or two "imposters" who attempt to eliminate everyone in the game. The crew-mates have no clue who the imposter is and are trying to finish their assigned tasks before the imposter wins.
"It's a different style of game compared to mainstream games," junior Sergio Pereira said. "It's different and new even though it's a very reworked game."
Even though the game has been out since 2018, players are finding new ways to play which has helped keep the game relevant.
"Recently, we found a way that you can play with your voice during the game," Pereira said. "So when people are near you they can hear you, but when they're far they can't so it's kind of like real life instead of being quiet during the rounds."
Among Us and games like it are more than just fun apps, though. During these unprecedented times, playing them have given many children, teens and adults alike a way to converse and connect with others.
"It's really been good when we have meetings for Drama Club," senior Audrey Kimball said. "The whole reason people used to come to Drama Club was because we would always have a game or it would always be a great way for you to interact with your friends. So one of the ways we get people to show up and have fun is to play Among Us."
With students like Pereira, Feinstein and Kimball finding ways to play at least weekly, the popularity of Among Us is quite high.
"It's just a really fun strategy game," Kimball said. "I just get a lot of fun out of it especially when I'm playing with people I don't know as well because it's just a really great way to get people to be introduced."
Among Us, in addition to being a forum for conversation has aided in strengthening friendships that were shallow beforehand, increasing investigative and communication skills, and created bonding experiences according to Feinstein who plays once a week.
"It has helped me stay connected by giving me a medium by which I am able to not only converse with my friends but interact in a more engaging setting," Feinstein said. "It's a fun, enjoyable game to play with friends during these unprecedented times when you can't hang out in person."
About the Writer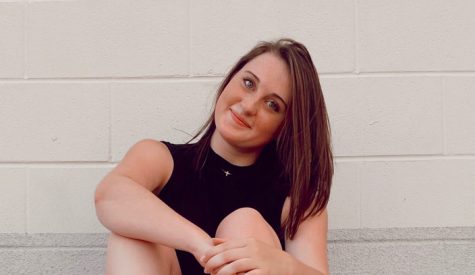 Kate Denning, Staff Reporter
Kate Denning is junior and this is her first year on the newspaper staff. She is currently also involved in PALs, Key Club, and Drama Club. In her free time, Kate enjoys reading and writing, listening to true crime podcasts, and learning about history. Kate is very excited to be a part of the Vandegrift Voice.