16 DECA members advance to international competition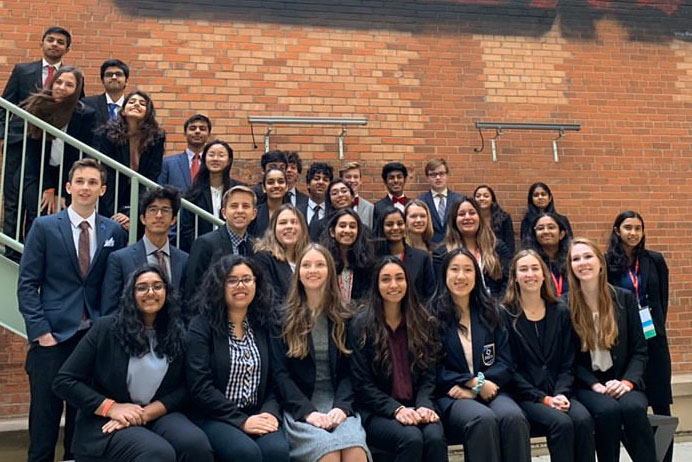 After competing at the Distributive Education Clubs of America area meet last weekend, 16 DECA members advanced to the international level of competition, the International Career Development Conference. Students had to place first in their respective events to go to ICDC, which will take place April 29 through May 2 in Nashville, Tenn.
"It's really exciting," junior Arina Shah said. "I'm not really nervous [about ICDC]. I don't have a lot of expectations. I'm just kind of glad we made it, but I think it would be fun if we placed."
Shah and her partner, junior Megan Zeltner, advanced to ICDC in the marketing management competition. Last year, the two placed second at area, so this will be thier first time advancing to ICDC.
"We prepared more this year," Shah said. "We felt that our presentation went well, but also it's kind of nerve wracking. Me and my partner really wanted to advance."
At ICDC, competitors will go through two rounds of judging, the first time with 20 total competitors and the next with 10. The top three competitors are announced after the second round of judging. Junior Akanshas Chawla, who placed second at ICDC last year, advanced to ICDC in the buying and merchandising competition this year.
 "I never expect to advance, but I was hoping to advance," Chawla said. "I'm hoping to rank this year too. I'm just going to try my best and see what happens."
Chawla has been involved with DECA since she was a freshman. She said she wants to study business in college.
"[DECA] teaches you some really good life skills, like speaking skills and teaching you about business, which I'm passionate about," she said. "I love getting to meet new people and learning to expand out of my shell."
DECA adviser Kari Michalek said while the contest at ICDC is structurally the same, the events get harder because of the competition. To prepare for both area and ICDC, most DECA officers volunteer on a career team where they judge practices.
"They have the experience and many of them have actually had success," Michelek said. "We empower them to support each other. That is really the primary way students get support in going through the process of becoming a competitor."
In addition to teaching members about entrepreneurship skills, DECA also encourages the development of 21st century skills, including communication, creativity and innovation. Shah, who is not pursuing a marketing career despite her success, said she enjoys both the competition aspect and the downtime.
"It's more fun than you would expect," Shah said. "I think a lot of people think it's a lot of work, but the work really pays off, and the rest of the time you get to have fun and be with your friends."
About the Writer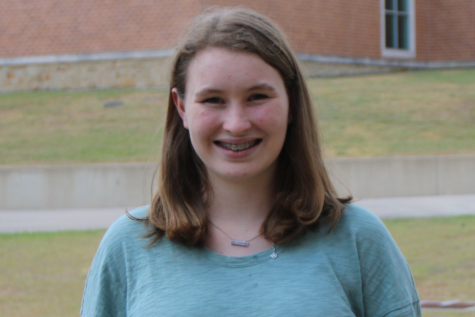 Natalie Brink, News Editor
Natalie Brink is a senior, and this is her third year on the Vandegrift Voice staff. In the spring, she competes in UIL journalism. When she has free time she reads as much as she can and walks her dog. She hopes to pursue a career in journalism after graduation.