FCCLA regional competitors qualify for state
Thirteen FCCLA regional competitors secured a spot at state after the regional competition in Corpus Christi Jan. 30-Feb 1. The students going to state are competing in categories including Interior Design, Fashion Design, Chapter Service Project Display, Focus on Children and Teach and Train. 
Junior Raaga Manjusha Srimadh Bhagavatam won first place in her category, Focus on Children, a competition where the competitor needs to go to schools, teach a specific concept to children and see how they respond. Bhagavatam's concept was about mindfulness among anxious youths, and she instructed students about yoga to combat violence that occurs with anxiety. 
"They loved it," Bhagavatam said. "The teachers said that the kids in the class that had some behavior issues were more productive and energetic."
For the competition, contestants must present a speech and create poster boards or videos, depending on the project they are presenting. Juniors Shelby Wall and Reina Degollado competed in Chapter Service Project Display and won first place out of 40 other groups, qualifying their duo for state. 
"The most important part of our process was [preparing] our speech and shrinking it down to 10 minutes [as] we wanted to ensure we didn't forget anything important," Wall said. "We put so much effort into this project. With this [project], we will help send eight people to college and prepare them for their futures."
Senior Jenna Rigney and sophomore Anantalia Beiler won first place for Interior Design. From October to January, they worked to create a 15 minute speech and poster board about the designated prompts. Last year, Rigney made it all the way to nationals as an individual but decided on a different route for this year by taking on a partnership with a sophomore. 
"I had to walk her through everything that I did," Rigney said. "It helped me [realize] that I knew a lot and could teach others about it. It was cool to see her grow from someone who was not confident in interior design, to someone that's really excited to pursue a career in interior design."
State is April 2-4 in Dallas. There, competitors will fight their way to guarantee themselves a spot at nationals. They must rank in the top two to qualify, unlike regionals where you must be in the top five. 
"Last year I made it to state but didn't make it to nationals," Degollado said. "Hopefully, this year we can make it to nationals. I would like to get first or second place."
Senior Marissa Gilbert is competing at state for her second year in a row in Fashion Design. For her fashion design project, she created a dress, a patterned-piece from scratch as well as a portfolio, sketches, poster board and lastly a 10 minute speech. 
"I was able to take all of the feedback I got from the judges when I competed previously and put that into my project this year," Gilbert said. "I have an expectation for myself this year. It would really suck if I didn't place."
Last year, Rigney had an immense fear of trying to qualify for nationals. Secure in her knowledge and abilities, she is relieved from her anxieties at state.
"I am expecting to be a little more relaxed [at state]," Rigney said. "Now I see that my skills are of national standard, and I can be excited for it and have fun and [have] nothing to be nervous about."
About the Writers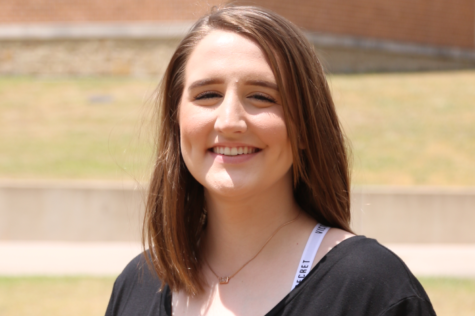 Camille Schweppe, Staff Reporter
Camille Schweppe is a senior and this is her first year on the newspaper staff. She is a part of PALS and enjoys being in various clubs at school. In her private time, she enjoys singing, playing piano and writing/reading poetry.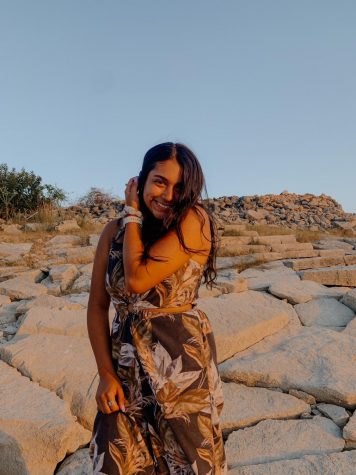 Marah Santiago, Staff Reporter
Marah Santiago is a senior, and this is her second year on the Vandegrift Voice staff. She enjoys spending time with friends and family. Her hobbies are painting and drawing. This year she is looking forward to make new memories.