Review: University of Texas at San Antonio college visit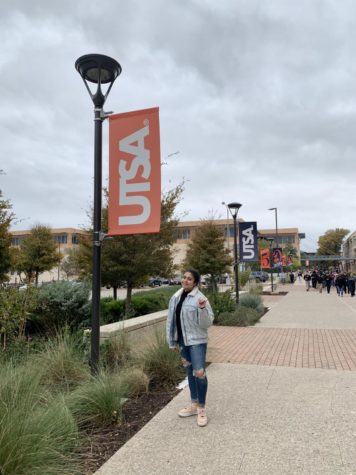 On last Friday before Thanksgiving break, my parents and I traveled to San Antonio to visit the University of Texas at San Antonio. This school has been one of my top choices since I visited in elementary for a Christmas event. 
I'm intrigued about the free transportation that is offered to students around campus and the city. If I don't want to waste gas, all I have to do is carry a transportation card and swipe once on the bus. The best part about it is that the buses have air conditioning and a restroom.
The tour guides told us a new building was being built offering classes such as aerospace taught by NASA experts. That made me realize the school is very diverse and ensuring many opportunities to grant students with incredible knowledge from experts.
Although aerospace sounds interesting, I'm looking forward to attending the medical classes to advance my medical career. There are study abroad programs that happen each semester where students go all around the world to get experience. I'm looking forward to researching more about the program because it allows me to get out of the school environment and exceed the real life structure. 
During the visit I was anxious to see the sleeping arrangements. There are Jack and Jill rooms that are assigned to students with similar career paths. What I disliked about the roommate arrangement is you can either get a female of a male, where you share the same restroom yet they don't have locks. Anyone can easily go through the restroom, steal my belongings or watch me sleep. I'll have to look more into the dorms because I want to feel more secure. They also offer apartments with four  rooms but they can be very expensive. 
At the end of the trip I found the college more fascinating from when I first walked in. The college guides were very informational and helped me realize that UTSA does offer a lot of benefits in order to attend the school while also giving access to tutors when confused in a class. I would love to attend this college yet I still have my options open for Colorado State and the University of Miami. 
About the Writer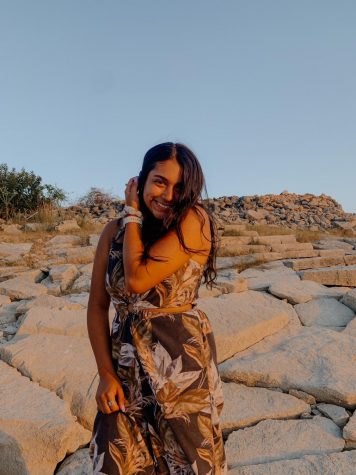 Marah Santiago, Staff Reporter
Marah Santiago is a senior, and this is her second year on the Vandegrift Voice staff. She enjoys spending time with friends and family. Her hobbies are painting and drawing. This year she is looking forward to make new memories.