UIL academics brings home state medals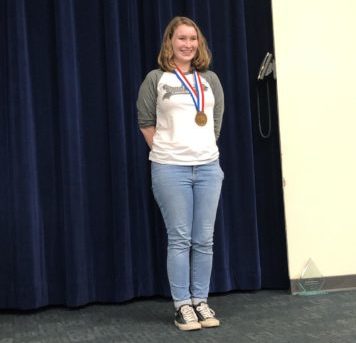 Students from regions all over Texas displayed their academic skills in subjects such as news writing, science, mathematics, and social studies May 3-4 at the UIL academics state meet. The University of Texas hosted the competition in lecture halls around their campus and awarded junior Natalie Brink and Junior Pierce Lai for their performance at the meet.
"The UIL journalism team puts in a lot of effort during the school year to be competitive at the district, regional and state level," UIL journalism coach Lela Coker said. "The team goes to three to four practice meets on Saturdays to also help prepare. They work really hard and take their events seriously. I'm very proud of them."
Brink earned a bronze medal for winning third place in news writing. Before the meet, she worked on previous state prompts that were released to the public.
"I got very scared the week before, so I took all of the state prompts that have been released, and Ms. Coker looked at them," Brink said. "We went to a little coffee shop before state and she was like 'Okay good job; there's really nothing more that you can do at this point.' I also kind of had to give myself a pep talk to tell myself I can do it. I just really had to let my writing senses and skills take over and not think too much or get too freaked out about being at state."
Lai placed sixth in mathematics. Many of the UIL academic teams are small. Only three people from each school per event compete at district for news writing, and even fewer participate in subjects such as science.
"Academics, I don't think, is as popular as UIL sports," Lai said. "It doesn't get as much attention, but we kind of need more members."
As for students that do participate, some students say that they had no idea that they would be interested in UIL academic competitions.
"Before high school I really had no interest in journalism and my mom forced me into it," Brink said. "So freshman year I signed up for UIL team and I didnt get past district. Just seeing how much of a better writer I am at UIL now it really means a lot to me, and to know that I achieved third place at state is something that I never thought would happen in any competition, much less a journalistic competition."
In UIL, students are able to practice with the help of teachers or on their own depending on how they would like to pace themselves. Both students and teachers believe that being in UIL is a way to build a bond with a team and have fun within academic learning.
"The math UIL team has three different teams, and if you like math you will probably find one you like," mathematics coach Bryce Strickland said. "It is much different than the classroom setting.  The practices are mainly student driven, there is a definite sense of 'team' and comradery, and I feel that the students generally have fun participating. Also, sometimes there are snacks and overnight trips!"
About the Writer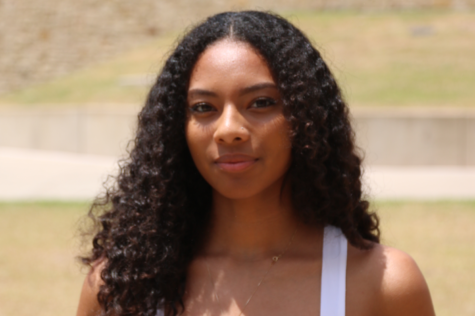 Delilah Woods, Staff Reporter
Delilah Woods is a senior at Vandegrift, and this is her second year on the newspaper staff as a writer. She runs on the cross country team. In my free time I enjoy being with my friends and family, going on outdoor trails to run, writing and spending time with my dog Koda.