Vipers Basketball Playoffs Preview
The Viper basketball team will face Cypress Ranch in the first round of playoffs tonight at A&M Consolidated in College Station at 7 p.m..
"We were very excited when we found out we had officially made playoffs," senior Zach Chmura said. "It has been a season of ups and downs but now we have a clean slate to show everyone how good we really are."
The team had a week to prepare for Cypress Ranch and even Monday off from school which gave them some extra rest.
"We've studied film, a lot of film," senior Diego Morales said. "We only had a week to prepare for a team we have never played before, so we are watching their play style and getting an idea of how we will respond on the court."
Cypress Ranch is coming off a 23-7 regular season and a second place district finish. Vipers enter the game 18-15.
"They defend really well," Chmura said. "It looks like they have been together for awhile, they have really good team chemistry."
The Vipers will be looking to advance to the second round tonight by playing team basketball.
"We have to be patient on both offense and defense," Morales said. "We cannot settle for the first shot so we are going to move the ball around until we get the best shot, on defense we have to be disciplined to not go for steal during long possessions and to stay on the floor on rim shots, except for Greg."
About the Contributor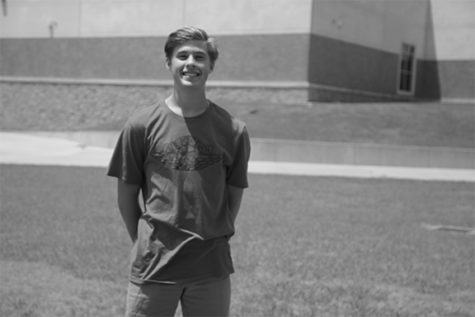 Peyton Klam, Staff Reporter
Peyton Klam is a senior and this is his third year as a staff reporter. He enjoys reading and binge watching tv shows. He also plays baseball for Vandegrift.