ViperBots sends seven teams to next competitions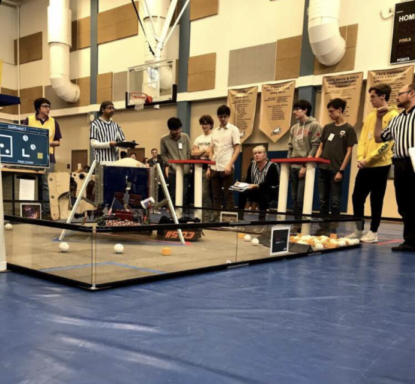 Hang on for a minute...we're trying to find some more stories you might like.
ViperBots Robotics competed at their League Championship competition Feb. 2 and left with a total of 12 awards to add to their collection. There are four teams advancing to the Alamo Regional competition in early March and two teams that are Wildcard Qualifiers. The advancing teams are 6299 QuadX, 7161 Hydra, 4545 Ouroboros, 4546 Snakebyte, 12596 Copperhead, 7161 Hydra, and 6209 Venom.
"There are different advancement slots for robot performance," sophomore Sophie Polidoro said. "The top ten robots advance to Alamo. There's also award-based, so first second and third place in different awards based on community outreach, engineering, evolution, design and motivation can all advance to different competitions as well."
Polidoro is a Project Manager for her team, 12596 Copperhead. Being a PM means that she oversees the team as a whole. Every team has their own project manager, including QuadX's PM, junior Rebecca Bates.
"I organize our two weekly meetings and throughout the week I make sure that people know what they're supposed to be doing and if they finish that I give them new tasks," Bates said. "I keep track of the whole idea of what we're trying to reach in the end so we can get there in a timely manner."
All teams are preparing diligently for their next competition, coming into school at 7:30 a.m. and staying as late as 7 p.m..
"We really worked hard on the robot, but we focused the most on judging because we knew that was the safer play for advancing to regionals," Hydra PM and senior Will Gunawan said. "We practiced our speeches and all that stuff a lot. The reason why we lost [the robot portion] was because we were a bit slow with putting minerals into the lander, so were trying to make that process faster."
Many teams face problems with speed as well as the robot breaking down. In competition, the robots smash into each other, so they usually suffer some damage. ViperBots sponsor Irad Allen said that many of the students are primarily striving to make their robots faster, stronger and overall better than they were before.
"[The teams are] frantically trying to prepare," Allen said. "They're all spending a lot of time in judging practice, but some teams are making changes to their robots making them faster, more efficient, more reliable."
Each team is different. Represented by their own ID number, name, color, symbols, and team dynamics. Allen said that the robot room brings them all together in a family, but in competition, they are all competing against each other.
"[The teams] each have their own identity," Allen said. "They each build their own robots independently of everyone else. They each do their own outreach, they do everything, the designs, the building. It's eight completely separate autonomous teams, but we all come together in the robot room to support each other."
About the Writer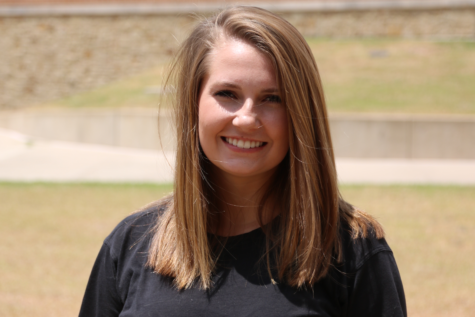 Codi Farmer, Staff Reporter
Codi Farmer is a senior and this is her second year on staff. She is also involved in PALS, DECA, UIL Academics and Rake the Lake. She loves music, reading and writing and can often be found playing with dogs.