National Merit Scholars recognized at football game
National Merit Scholars were recognized during halftime at the football game on Nov. 2. This year's finalists scored above 1400 on the PSAT they took their junior year.
"It was really nice to be honored," senior Jen Moore said. "We all worked really hard for this accomplishment so it meant a lot to be recognized."
National Merit is  is a non profit organization for scholarship competition and university scholarships through College Board. Qualifying for the award is state based, and students must be in the top 1 percent of scorers on the PSAT.
"The students who were selected as semi-finalist had to then apply to be a finalist," Moore said. "If they are selected as finalists, there are merit based scholarships that come with it."
As a National Merit Scholar, students are awarded a $2,500 scholarship, but that is only a small part of the award. Some colleges will give scholars 50 percent scholarships or even full rides if they are a National Merit finalist, allowing some students to pursue colleges outside of state.
"It was really amazing to be able to expand my college search beyond Texas," senior Camden Perez said. "It is an honor to have these full rides or half pay at some of these great universities."
The district coordinators made sure that whether or not students were in a PSAT class, they would still be familiar with the curriculum on the test.
"Preparation is done behind the scenes on a district curriculum level," Dean of Instruction Christa Martin said. "They do a great job, it shows here at Vandegrift. The PSAT class during PIT has improved kids on the abilities to take the PSAT and make sure to hit the topics that they usually struggle on."
Some of the finalist already have a plan for after high school and they plan to use their National Merit Scholarship to help them out.
"It benefits me a lot," senior Carlos Alvarez-Roth said. "It's a great thing for me to have on my resume, since I plan to study in screen acting some colleges will look at me as studious. Having the National Merit will reiterate that I will not only benefit the university as an actor but also as a hardworking student.
National Merit Commended Scholars:
Neel Agarwal, Hamza Ali, Carlos Alvarez-Roth, Pranav Batra, Gauri Bellur, Lauren Brideau, Justine Do, Parker Fannin, William Fontana, Cheyenne Fryar, Lyndon Grayson, Kunal Gupta, Ryan Hollaway, Adelaide Johnson, Abhinav Karnati, Francis Kim, Shreya Kolli, Samantha Kosumsuppamala, Kyle Legg, Hemanth Madduri, Lauren Maunder, Jared McArthur, Brooke McArthur, Lauryn McCosky, Tristan McKeefery, Jennifer Moore, Mikhayla Osborne, Katherine Osborne, Samantha Overhauser, Mahi Patel, Ryan Radloff, Kyle Sabuda, Grant Shaffer, Cole Smith, Madeline Smyser, Annabella Stavrou, Kathryn Stephens, Sarah Tersigni, Priya Thomas, Armando Tomlinson, Zachary Weiss, Elena Wilson, George Young
National Hispanic Scholar:
Stefano Bonilla, Maximilian Deitrick, Camille Gutierrez, Matias Latorre Duque, Brianna Navas, Camden Perez, Marley Price, Orianna Santucci, Cameron Segura, Grant Shaffer, Elena Wilson
National Merit Semifinalist:
Paul Clukey, Bo Deng, Varun Gorti, Connor Gray, Grace Hedges, Raymond Hong, Navya Janga, Matias Latorre Duque, Daniel Lee, Caroline Li, Brandon Sheneman, Andrew Tang, Michael Tsoi, Lucy Xu
About the Writer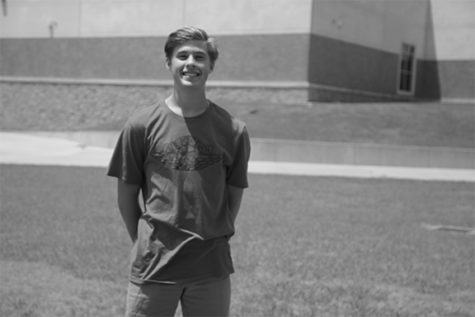 Peyton Klam, Staff Reporter
Peyton Klam is a senior and this is his third year as a staff reporter. He enjoys reading and binge watching tv shows. He also plays baseball for Vandegrift.