Choir prepares for upcoming Winter Concert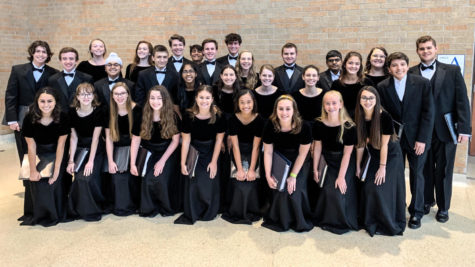 Choir has prepared to showcase their talents for The Winter Concert on Nov. 29. The annual concert will be held at Austin Baptist Church at 7 p.m. There will also be a pre-show and cookie contest at 6:30 p.m.
"All eight Choirs work hard to create beautiful music," Assistant Director Megan Goodman said. "These are award winning groups and they work hard to put on a wonderful performance for the whole family."
Students in choir say that they spend many hours a week drilling through multiple steps. From getting the music and marking it to reciting the lyrics, it is agreed by most members to be an extensive process.
"We work diligently in class to first get the pitches correct, then we learn the words," junior Victoria Chavez said. "Once we have practiced the words, the entire choir learns how to blend their voices in with the people around them."
Goodman says that all choirs begin to work on this performance shortly after the fall concert is over. Typically, it takes around two months to put on the concert and practice the songs as a group. The concert will include the songs "White Winter Hymnal" and "That's Christmas to Me" from Pentatonix.
"I feel like our concert will be very good after all the time we have put into the music," Chamber member Sam Smoot said. "Some of the music is difficult so we have been working to the bell almost every day."
Choir members say that bringing their best effort to practice everyday and supporting fellow students not only benefits themselves, but also the entire choir.  
"I'm an Alto in the choir and I've been told that I sing pretty loud," Chavez said. "Though I do blend in with everyone, I do my part by helping the other Altos around me sing out a little more, that way when we all sing it sounds like we are all one person."
About the Writers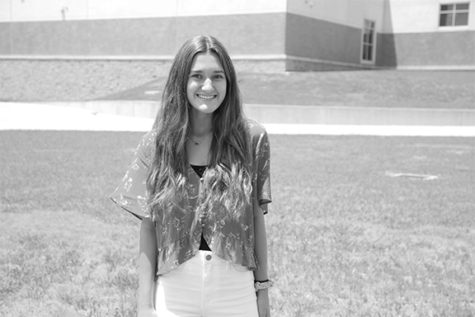 Megan Messer, Opinions Editor
Megan Messer is a senior and this is her second year on the newspaper staff. She love writing for the Voice and writing in general. Megan will be studying Journalism at Baylor University after she graduates.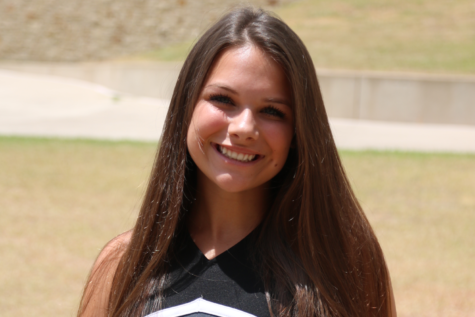 Cady Grace Wynn, Social Media
Cady Grace Wynn is a senior and this is her second year on staff. She is a varsity cheerleader and is involved in PALS. She loves to sing and play the guitar in her free time.