Band advances to state for the fifth time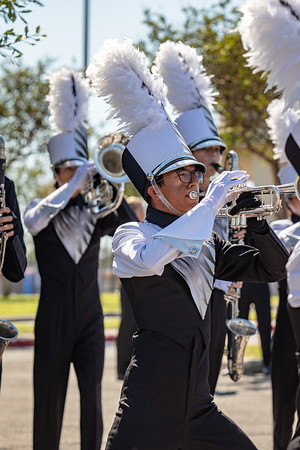 Hang on for a minute...we're trying to find some more stories you might like.
For the fifth time in Vandegrift history, the 6A band is advancing to state this upcoming Monday and Tuesday. Vandegrift band to compete at a Bands of America competition and then state this weekend. The students will be traveling to San Antonio this weekend until Tuesday.
"We have another big BOA contest coming up on Friday and Saturday," headband director Mike Howard said. "84 bands have been added, so we were third in that contest last year, and getting in the top 12 in that contest is very difficult, but I think that the group will do really well and the band will do really well."
So far this year, the band has gotten two silver medals and one bronze at their previous competitions. On their Friday competition, the band advanced to Super Regionals.
"I don't try to focus on competitive results," senior drum major  Pranav Batra. "I think that when we go out there, we try to inspire people and you can really tell. At the warm-ups, you can feel the inspirational energy, and then you know the performance is going to be good. And it was good, this past Saturday at Area. That's what I was expecting and that's what I got."
Howard's main focus is putting in the effort. He tells his students to run it back again and again until it is up to his expectations.
"[I make sure we do] not stop working," Howard said. "A lot of groups will just become complacent, but we have rehearsals throughout the week and we're going to work really hard to make sure we're going to be as good as we can be."
Though the process is hard on the students and directors alike, there are some benefits to be seen. Howard teaches resilience to become second nature.
"I've learned to manage my time better because competition takes up my entire weekend," freshman percussionist Nick Sacasa said. "It's more work than I thought it'd be, but I've been watching the band for a couple years since my sister's in it."
This year, though, is a little bit different than the previous ones. Batra noted how Vandegrift's show is said to be more contemporary, the students doing more visual movement than they have before.
"Normally, we've been very traditional," Batra said. "This show is really out there, though,  and I think it's going to be exciting for people, especially given that we have a very traditional reputation for people to see that we're doing something different, something interesting."
The band has been working on this show since the beginning of August, cleaning all the necessary points to make sure they have done all that can be.
"The only thing we have control over is how hard we work," Howard said. "The judges at any fine arts competition are subjective, we don't have any control over their opinion, necessarily and what they think of us. We only have control over how we use our time when we rehearse."
The band practices on a concrete makeshift field that has the same markings as an actual football field. When it comes closer to competition time, they begin to work on the turf of Monroe Stadium.
"The hardest part is probably motivating yourself through those October rehearsals," Batra said. "It's so easy to just let off the gas and not grind through it, but it's those rehearsals that make a band good or bad and I think that pushing myself through those rehearsals and motivating myself and motivating others more importantly as a drum major has been the hardest part, but it's also been the most successful part."
Though most have described the rehearsal process to be the most grueling part, Batra has some advice he shares with those who need it to make sure they will be prepared to work to the best of their ability.
"Before you go into rehearsals, do what you need," Batra said. "Listen to music, do what you have to motivate yourself, because if you are prepared, then you can help motivate others. When you have a long day, you get to the school early and you leave late. As a drum major, you're the first one on the field and you're the last one off the field, you have to approach every single minute as if it counts"
The Vandegrift Marching Band work ethic is unparalleled. They have spent months braving all of the Texas weather changes. Rain or shine, Vandegrift Band will be practicing.
"The weather [has been the most difficult part]," Howard said. "When we started, it was 105, 106 degrees all the way to recently when we have rehearsal in 42-degree weather. Then we had a bunch of rain, then we had no water. So that part of it has demanded a lot of resilience from the students and the staff."
Despite the circumstances leading up to the competitions, the students are all still motivated, determined to perform to the best of their ability for the last show of the season.
"Even though I'm a senior it's kind of sad that in a few weeks this will all be over," Jalomo said. "I'm definitely excited I get another shot at possibly winning state and if we do, I'll be really happy and it'll probably be the best way for me to end out my season. I don't think I could ask for anything more than winning state this year."

About the Writer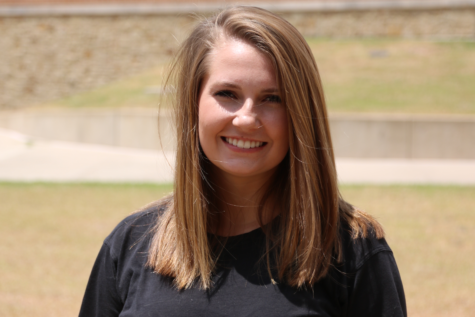 Codi Farmer, Staff Reporter
Codi Farmer is a senior and this is her second year on staff. She is also involved in PALS, DECA, UIL Academics and Rake the Lake. She loves music, reading and writing and can often be found playing with dogs.