PALS and AD Team partner up for school store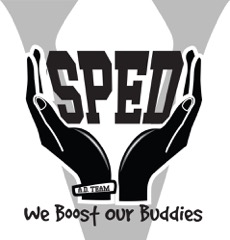 Hang on for a minute...we're trying to find some more stories you might like.
After a year of planning and idea developing, the Vandegrift PALS program is partnering up with the Viper Special Education Booster Club to create a vocational school store. The store will open Homecoming week in the Theatre concession booth.
"The special needs booster club had been wanting to do this but they knew they wouldn't be able to do it on their own and they'd need someone to work alongside them and support them, so they came to us," PALS teacher Laura Freund said. "We want to be more of a presence on campus and in other communities instead of just in the feeder schools we normally help at and be able to support them."
PALS is a nation-wide mentorship program that promotes building leadership skills as well as interpersonal connections with children in the elementary and middle schools that feed into their high school.
"The idea of working with PALS came from a partnership with Noah Dennis and Piper Swearengin," Viper Special Education Booster Club president Kim Hartman said. "They came up with the idea that PALS might be the perfect partner for this because PALS is all about leadership and being peer mentors."
All of the products being sold are Vandegrift themed items created by the PALS. They are designing t-shirts, socks, stickers, hats and many other fun, unique items. All of the proceeds go to the Special Education program.
"I'm most excited for the peer relationships that are going to develop and also to see the entrepreneurial spirit come up with all of the students," Hartman said. "The students are coming up with every single item and selecting everything that goes into the store. It's created a lot of excitement and a lot of fun."
Beyond bringing more Vandegrift spirit to the students, the Special Education students are gaining lots of business, life and interpersonal skills.
"I hope that the Special Education students get more confidence and that they get life learning skills," Freund said. "We're helping them be leaders and learning to be leaders ourselves by assisting them but not taking over. I think that's a really good sign of a good leader, helping but not taking over."
Everyone involved has been giving the store lots of positive feedback and the PALS are trying to get more students involved and excited about the store.
"I hope to get as many people involved in the Honcho Hut as I can," Dennis said. "I am really passionate about this store and the purpose behind it and I hope I can help get others to buy in and support this idea."
Products at the store are priced between $1 for stickers to the projected price of $30 for long sleeve tees.
"I believe this school store can be a powerful and unique part of Vandegrift High School long after my class is gone," Dennis said. "Mrs. Freund and the SPED booster club are fully behind the school store and will continue to grow the idea into something even more powerful long after we leave VHS."

About the Writer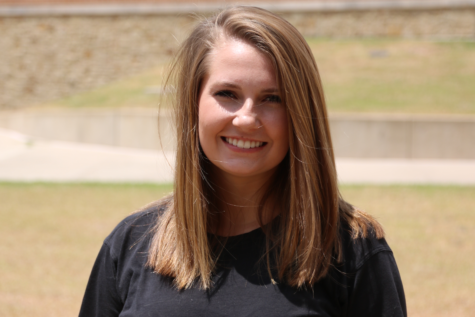 Codi Farmer, Staff Reporter
Codi Farmer is a senior and this is her second year on staff. She is also involved in PALS, DECA, UIL Academics and Rake the Lake. She loves music, reading and writing and can often be found playing with dogs.