INCubator begins first year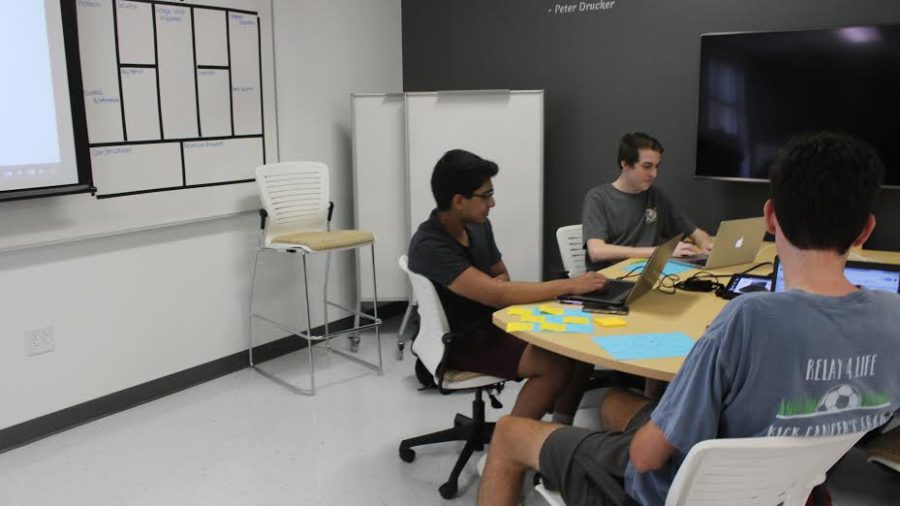 After two years of planning, the INCubator class is in its inaugural year. INCubator is  a two year program run by business teachers Erin Mathis and Erin Lucas where high school students are  immersed in the business world.
"This class gives students an opportunity to do something they wouldn't usually get to do in school," Mathis said. "They're coming in here, they get to be creative, they get to think and there's actually an end result. They get the opportunity to start something. I don't think you see that in any other classrooms where you actually get to do something and you get results immediately."
During the course of the first year, Mathis and Lucas teach students about marketing, accounting, finance, human resources, customer service/segmentation, web development and the legalities of starting their own business all in their newly designed conference-style classroom.
"I was really excited about the classroom and I'm also really excited about bringing in people from the community to give students another perspective," Lucas said. "I feel like with the community members supporting and drilling in what we've telling them, it'll make all the information more credible and useful."
The teachers spent two years preparing for this new class, finding investors, mentors and coaches to assist in the overall experience and making this class succeed.
"Last spring, we did a lot of public speaking and talking to the community, so we are bringing in entrepreneurs and coaches to teach lessons as well as mentors who will be assigned a student team," Mathis said. "The mentor will meet with the team for an hour every week and help them go through the process of starting up their first business, but we're always looking for more mentors and we could always use more coaches so, if anybody knows anybody, send them my way."
INCubator is not just being exercised for helping students with their own business, but for the experience and content that is taught. No matter what a students career path is, the class is supposed to teach many important skills that will be useful for the rest of their lives.
"I feel like regardless of what career you're going into, it's always good to have an understanding of how businesses run and operate," junior Shaan Patel said. "I'm personally not necessarily pursuing business, but I can see myself being affiliated with a corporation in a way. Mainly I just want to really get an experience that's much different from other business classes, whereas, you're actually doing something and there's actually a goal to be reached."
Students are already thinking ahead to pitch week in anticipation. They work in a carefully assembled team of four that the teachers create and  collaborate on their ideas from start to finish.
"I think I am most excited to get some real experience and work on my skills since we will be working with real professionals and entrepreneurs," junior Eesha Patel said. "It's like DECA in a class, but a bit more practical because you're actually making your own business. DECA is just all hypothetical, but in INCubator you can get real money. I think it's just really cool that you could leave high school with your own real business."
DECA is a club offered at Vandegrift where students compete with one another on a chosen field. Essentially, DECA and INCubator briefly coincide with one another. They both are structured around students immersing themselves in the business world as well as developing skills such as problem solving and presentation. The difference is, INCubator is tangible whereas DECA is hypothesized. It's what could happen, not what will.
"I can already tell that my experience in DECA is going to help me a lot since I've done it for two years," Eesha said. "Like, when Mathis is teaching I'll just be like 'oh I already know that' and a lot of the people in my class actually haven't competed in DECA, which surprised me."
This class provides a unique experience for students that will help carry them along whatever career they may pursue. This new approach to business classes could be just the thing that the students of Vandegrift need.
"If you are ready to see what you are capable of and you want to have something a little different from the traditional classroom, this is your class," Mathis said. "You're going to work hard, you're going to put in time out of class, but it's going to be worth it because you actually have something you're working for and this could be the start of something big for you."
About the Writer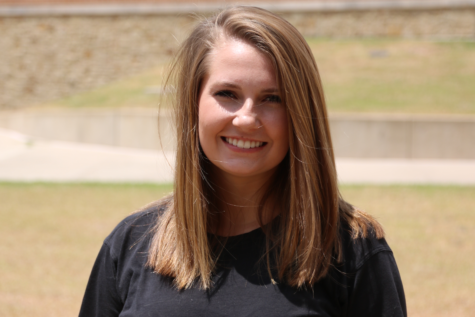 Codi Farmer, Staff Reporter
Codi Farmer is a senior and this is her second year on staff. She is also involved in PALS, DECA, UIL Academics and Rake the Lake. She loves music, reading and writing and can often be found playing with dogs.